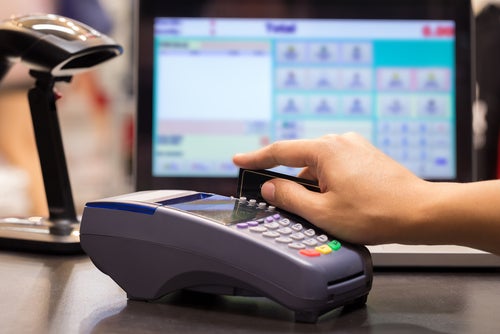 If you're one of those people who've been burned in the past by your credit card, through high monthly fees, activation fees, account setup fees, exorbitant interest charges, late fees, rewards redemption fees, balance transfer fees, or inactivity fees, you may be ready to chuck credit cards altogether. Many people share that attitude these days, but it's not always practical to forego credit cards in the 21st Century, so you may want to consider these alternatives to standard unsecured credit cards like Visa and MasterCard. Some of them even offer pretty good rewards for the consumers that use them.
Reward Debit Cards
When the Durbin Amendment was hastily inserted into the Dodd-Frank Wall Street Reform And Consumer Protection Act (2010), it had the effect of annihilating almost every debit reward card, as banks worried about their profits in the changed financial climate, curtailed those programs, and began charging higher fees for their customers' accounts. However, despite the current predatory financial climate, reward debit cards still exist, and there are some that offer decent, if unspectacular rewards for their customers. The late, lamented Perk Street Financial online bank formerly had one of the best debit reward cards, but since the demise of that institution in 2014, the remaining choices for reward debit cards are rather thin.
The PayPal Business Debit MasterCard is arguably the finest debit reward card left standing. This card will give you 1% back on all purchases made using your signature, online, or by phone. There's no fee to get a card, and no cap on the rewards you can redeem. Plus, you can redeem money from your PayPal account from ATMs, and this card offers you a Zero Liability Program for any unauthorized purchases made using your card. One of the lesser debit reward cards is offered by Hawaiian Airlines, the Hawaiian Airlines Visa Check Card from Bank of Hawaii. This card offers a paltry 1 Hawaiian Mile for every $2 you spend, and tops out at 1,000 points a month. As if that isn't lousy enough, you get charged a $3 monthly fee to maintain it.
Is a Prepaid Card Right For You?
Although prepaid cards have gotten a bad reputation from the sometimes-predatory practices of certain issuers, they're certainly not all bad. By all means, do your research and stay away from the prepaid cards that have earned bad reviews from their customers. Surprisingly, one of the best prepaid cards comes in the form of the American Express Prepaid Card. It's not without its flaws (but really, which card is perfect?), but it does offer some enticing benefits: the card itself is free; there's no activation fee; no overdraft fees; plus, you can call customer service for free (it's a sad commentary on the greed of credit card issuers that there is a fee to call customer service). Another excellent free benefit is "Purchase Protection", which protects customers from damage or theft up to 90 days after the purchase. You can load money onto your AmEx Prepaid Card without cost to you by linking it to your bank account. There's also no minimum balance required, no hidden fees, and you can obtain one with no credit check. However, when you add money to your card using cash, there's a rather steep $4.95 fee. You can get cash from ATMs using this card, but AmEx only gives you one free transaction. After that, you're charged $2 every time you use an ATM to get cash. So, on balance, this is a pretty good alternative to a credit card. If you link it to your bank account, and only use an ATM once a month, it won't cost you a penny in fees.
Secured Credit Cards
Secured credit cards are barely even credit cards. When you get a secured card, you're getting a line of credit that's secured by a cash security deposit. They should only be used as a last resort, when you really need a credit card and are unable to get an unsecured card. The drawbacks to secured credit cards are many. For one thing, they're usually only available with very low credit limits ($300 to $500). You're also going to be charged an application fee, an annual card fee, and get charged exorbitant interest (up to 32% annually). They're definitely not a good deal, but they can help people with damaged credit rebuild their credit because they are included in your credit score.
The Simple Alternative: CA$H!
The main reason that people have credit and debit cards is that carrying around large amounts of cash is inconvenient, and can even be dangerous. On the other hand, when you're living on a cash-only basis, you don't have to worry about over-spending. When your cash is gone — you're broke! However, carrying around a large amount of cash, especially if it's in small bills or coins, can be hugely inconvenient. You also run the risk of losing it, or getting robbed, and once it's gone, there are no protections like you have with a credit card for fraudulent purchases and the like. One advantage of dealing in cash is that you don't have to pay any fees for transactions, and paying in cash might even get you a cash discount from a merchant.
A Final Thought About Debit Cards
With Tax Day (April 15th) looming, here's one final idea to take away. You can use your debit card to pay your tax bill, and unlike using a credit card for this purpose, it's actually pretty easy and inexpensive. You will have to pay a processing fee to use your debit card, but no matter which processing method you use, the fees are all pretty modest. For example, you can pay your taxes for a flat fee of $2.59 if you use Pay1040.com, or pay up to $3.95 for tax payments over $1,000 if you use OfficialPayments.com/fed. Either of these alternatives is a much better idea than using a credit card to pay your tax bill. When you use a credit card, you're not only charged a much higher processing fee, but you'll have to pay interest on the money that you're using to pay your bill.
Related Articles:
The Best Credit Cards For The Self-Employed
How Many Credit Cards Do You Need?