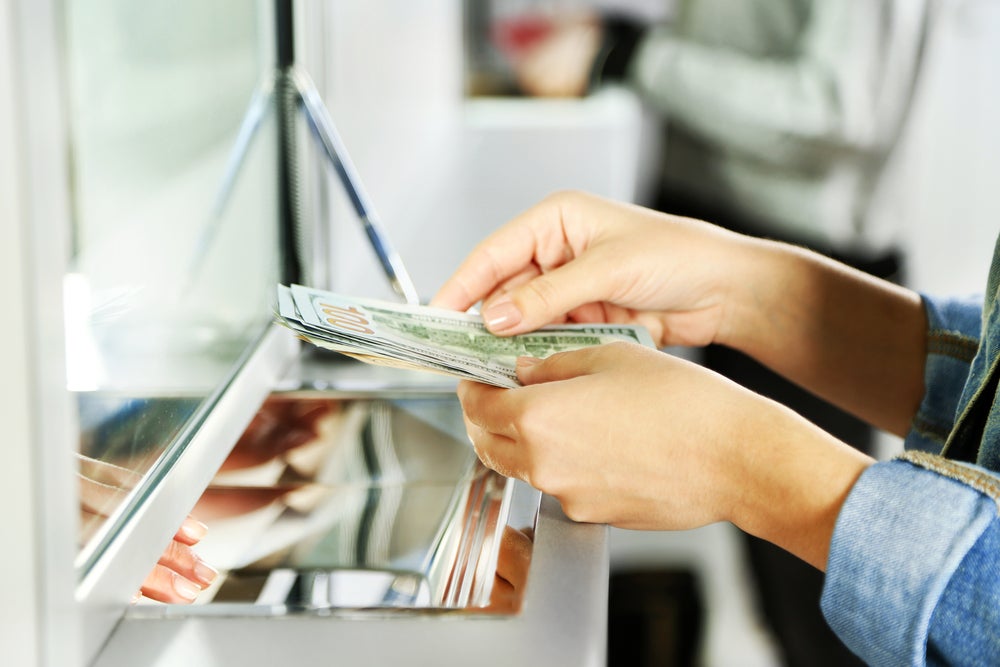 Wondering whether it's worth it to join a credit union? The short answer is that most people can benefit in some way or another by joining a credit union, whether or not you also have accounts at a big bank, an online bank or another community bank.
But first, you might be wondering just what a credit union is and how it differs from a traditional bank. According to The Credit Union National Association (CUNA), credit unions are member-owned, not-for-profit, cooperative banking institutions managed by a volunteer board of directors
(not an outside board of shareholders). What all credit unions have in common is the mission to promote savings and also to promote member productivity by offering a source of credit while making the best possible choices for members, especially those of lower income. When a credit union board sets interest rates and fees and makes decisions about services, their goal is always to benefit the owner-members and not outside shareholders as the investor-owned, for-profit banks do. Credit unions are governed by the Federal Credit Union Act and granted a credit union tax exemption to encourage the development of this type of banking institution as an alternative to the for-profit banking system.
Here's how a credit union can benefit you, especially if you are looking to build your credit.
Excellent face-to-face service


Credit unions took the top spot for the fourth year in a row in the 2015 Temkin Trust Ratings, with an 81% customer experience rating, 10 points above the ratings for banks in general. The Customer Experience ratings ask consumers if they were able to accomplish what they wanted, how easy it was to accomplish what they wanted, and how they felt about those interactions for 293 companies across 20 industries.

Fewer fees


One feature of a credit union's cooperative structure and focus on member needs is to actively use the tax exemption savings to benefit members, especially lower-income members, instead of using it toward profits or other expenses. And one way to do that is through fewer and lower fees. Recent CUNA statistics found that banks collect an average of $218 in yearly fees on low-balance checking accounts which is more than double the $90 they collect on high-balance accounts. But credit unions collect an average of $80 on low-balance accounts compared to $42 on high-balance accounts.

Substantially lower interest rates for auto loans and credit cards


For the same reason, interest rates were lower at credit unions for all classifications of lending including personal loans, auto loans, credit cards and home equity, but substantially lower for new and used auto loans and credit cards. For example, while banks charged an average of 4.41% for a 5-year new auto loan (and similarly for a 4-year used auto loans), credit unions charged 2.89%, according to Informa Research statistics from 2013. Credit unions offered credit cards with an average 11.54% interest rate while big bank credit cards were charging an average of 14.22%.

Business loans becoming more prevalent


Because of the mission for productivity for members, when thinking about a business loan, you might not automatically think credit union, but you should. In all, 34% of credit unions offer business loans with an average loan in 2012 of $224,400. A Treasury Department study of credit union business lending found that more than half of credit union business loans were for $50,000 or less.

Serving those with lower income


If you're looking to build your credit, you'll find credit unions ready to help. Over half of credit union members who use a credit union for the majority of their financial services have incomes between $25,000 and $75,000. You may find it easier to be approved for a credit card or an auto loan and work personally to build your credit and achieve your financial goals with your local credit union staff.

Supporting your community


Most credit unions, along with their not-for-profit status, support community education and business initiatives, charity programs and scholarships so if supporting a bank that does good on top of serving you better, check the websites of your local credit unions for initiatives that interest you.
Increasingly, credit unions are easier to join and rather than relying on employer or industry-based criteria, they are turning to residence-based membership requirements. They are also often members of wide ATM networks and making great strides in technological investment for apps and online banking services.
Use the National Credit Union Association research tool to find a credit union that serves your banking needs exactly. And, you can rely on the Federal National Credit Union Administration for the same protection as the bank's Federal Deposit Insurance Corporation at up to $250,000 of insurance coverage on credit union deposits.
Learn how it works