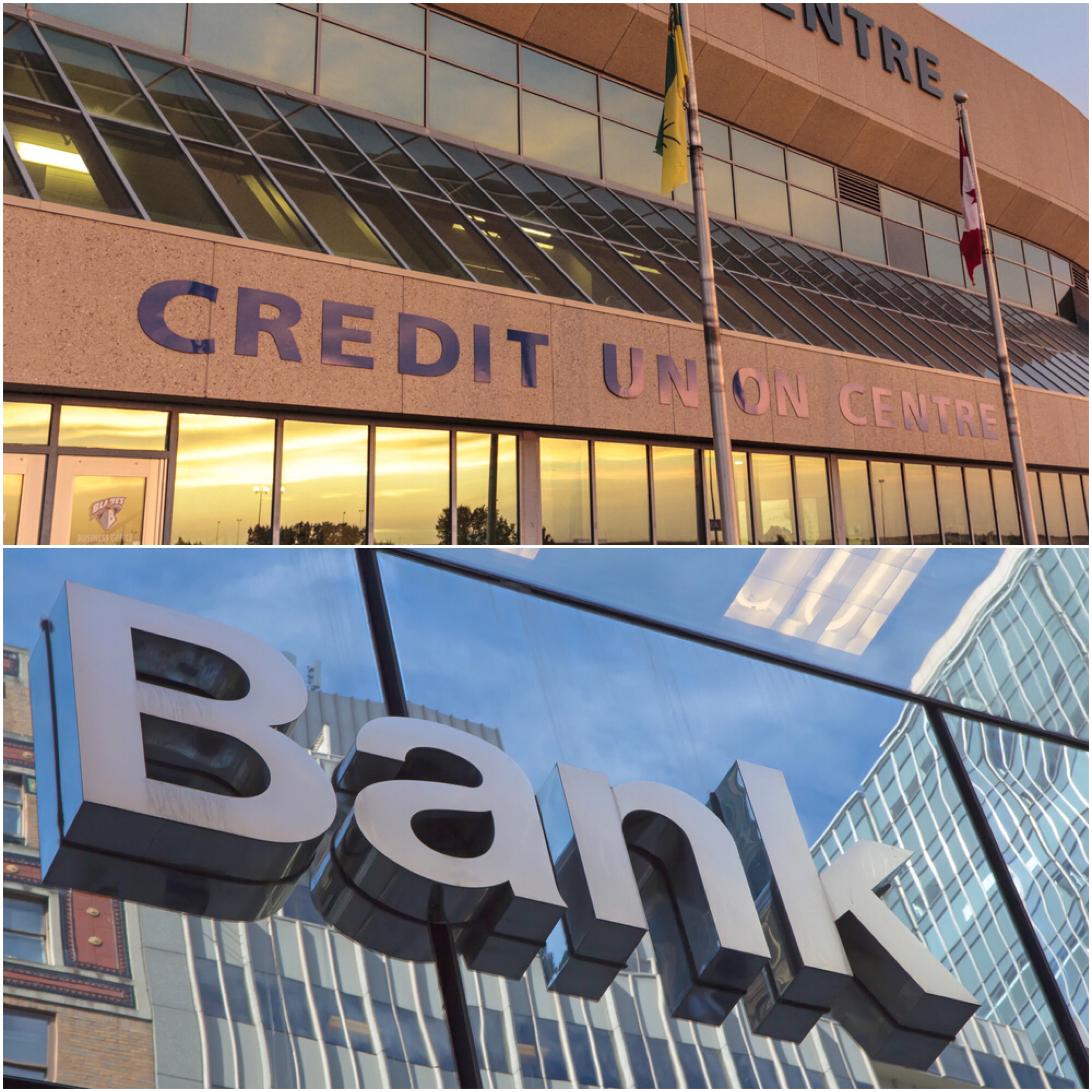 In the last two decades, banks have added a variety of new fees and raised existing ones for users. In 2011, consumers were outraged when Bank of America announced they would be implementing a $5/month fee for using ATMs. Credit unions took advantage of consumer sentiment and promoted "bank transfer day", a day encouraging bank account holders to "dump" their bank accounts and open credit union accounts. Millions of Americans switched from big banks in 2011, 610,000 of them citing Bank Transfer Day.
It's now been 3 years and it seems that bank fees are again on the rise. It's pretty hard to find no-fee bank accounts among the major banks these days. What about the fees at credit unions – do you still get a better deal there vs. a bank?
Those Onerous Bank Fees
Among the banks fees that have customers raising their eyebrows:
Early Account Closure Fee: Many, though not all, banks mandate that you must have your account open for a certain time before closing it, less you pay a fee. For example, Citibank and BB&T will charge you $25 if you close your account within three months of opening it. PNC Bank, U.S. Bank, and HSBC also charge $25 if you close your account within six months.
Monthly or Annual Maintenance Fee: Currently, there are many banks that will charge you a monthly fee just for having certain kinds of accounts. One example is Bank of America, which charges a $12 monthly maintenance fee if your account balance dips below $750. Check with your current bank to see if it is charging you this fee.
Minimum Balance Fee: Citibank customers who maintain an EZ Checking account will be charged a monthly fee of $15 if their account balance is below $6,000. If you want to avoid this fee, check with your bank to see what their policy is on maintaining a minimum balance.
Redeemed Reward Points Fee: Wells Fargo Bank actually charges customers a $24 processing fee for every airline ticket customers earn through the rewards vendor managing their credit card program. Fortunately, this fee is not that common, but if you're counting on using reward points you earn on your credit card, you need to know if your bank has a similar charge.
Human Teller Fee: Some banks will charge you for conducting a transaction in person, in other words, using a human teller. Bank of America, for example, doesn't charge fees for using ATMs to make deposits and withdrawals, but if you use a human teller, you'll be charged a monthly maintenance fee of $8.95.
These are only some of the fees that banks charge their customers. There are also overdraft fees, insufficient funds fees, over-the-limit fees, returned deposit fees, foreign transaction fees and ATM fees.
The Advantages of a Credit Union
Because most credit unions are non-profit entities, any profits they derive are used to offer lower interest rates on credit cards, personal, home, and car loans, and higher interest rates for savings and checking accounts. There are other advantages to banking with a credit union, including the following:
Fewer Strings Attached: Using a credit union for your checking and savings accounts is usually far easier than dealing with a bank. One example: 72% of credit unions surveyed in 2012 did not charge a Minimum Balance Fee. Credit unions generally do not charge fees for checking accounts, withdrawals, funds transfers, or electronic transactions.
Fees Are Generally Lower: Even when they do charge fees, credit union fees are generally much lower than banks. Because most credit unions are non-profits, they will cut services or eliminate some products rather than burden their members with extra fees. Credit union members saved at least $6.3 billion in 2011 because they avoided most of the fees currently charged by banks. Credit unions do charge fees for bounced checks and overdrafts, but they are typically much less than a bank will charge, such as $24 versus the $35 a bank will charge.
Shared Branching Compensates For Fewer ATMs: The fact that most credit unions have far fewer ATMs than banks is compensated for by credit unions that offer shared branching. If your credit union does not have many conveniently located ATMs, if it has partnered with other credit unions, you can use their ATMs the same way you'd use those of your own credit union, usually without any additional fees.
Superior Customer Service: Because credit union branches are typically smaller than most bank branches, you'll have greater personal interactions with the tellers and other staff, who will get to know you, rather than the cold, impersonal interactions you usually have with bank employees. You'll also be able to get help faster than at a bank branch, most of which have cut the number of tellers to the bare minimum, resulting in long lines at all branches, especially the busy ones.
Greater Credit Flexibility: If you're someone with a less-than-perfect credit history, many banks either won't allow you to open an account, or may deny you a credit card. Credit unions, however, with their greater emphasis on customer service, are willing to work with new members who may lack good credit histories and are coming in with only the minimum amount to open a checking or savings account.
Should You Choose a Bank Or A Credit Union?
In the end, your choice of a credit union over a bank depends upon a number of factors, including what kinds of financial services you require. If your needs are simple, say, making regular deposits, paying your bills, or using a debit card for shopping, a credit union provides an ideal, low-cost, no frills way to manage your money with a minimum of restrictions and fees.
The profusion of fees charged by banks to handle your money, coupled with poor customer service and other problems, are driving many consumers to do their banking through a credit union despite the fact that they frequently offer less advantageous rewards on their credit cards and may not have all of the services the big banking institutions offer.
On the other hand, large banks can offer services that credit unions do not, including superior online services, and offering sophisticated financial services, and access to a greater number of branches and ATMs. Many credit unions do not offer rewards programs with their checking accounts, so if that's important to you, you may want to go with a bank. On balance, however, credit unions offer you a better place to park your funds, and charge far less in fees than almost any large commercial bank. If you want to hang on to more of your money and not have it eaten up with fees, then go with a credit union.
Learn how it works