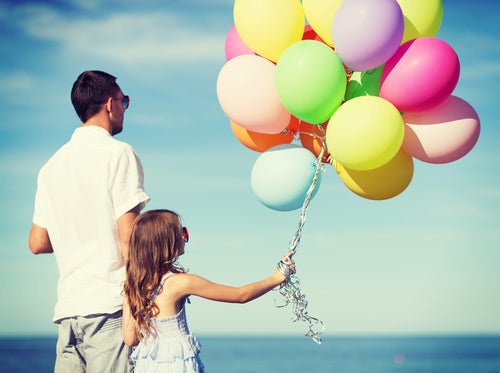 Becoming a new father can be a time of extreme juxtapositions – overwhelming excitement at the addition to your family, and a strong fear that you are completely unprepared and your life will be irrevocably different. These fears are based in truth, because in many ways, your life will change irreversibly.
Luckily, most of these changes are completely manageable. Keep in mind, people have been raising their children for millennia, and you will be able to adapt just as they have. In addition, there are plenty of things you can do to prepare for a baby's arrival, by preparing your home and your life to allow for your family addition.
One of the most important things you can do is to make sure your financial affairs are in order. This can mean making some adjustments to your current spending habits, and putting some new methods in place as well.
With that in mind, here are three areas of focus to jump-start your financial preparation for your growing family.
Save as Much as Possible
You are probably already aware that children will cost a lot of money over the course of your lifetime – and it's unlikely that you can save up enough to cover that difference. However, you do need to save for a few reasons:
Emergency funds: you should be saving in case of emergency. Medical bills, vehicle breakdowns, and job loss are all contingencies you should be prepared for. Ideally, you should shoot for having enough to cover several months of expenses should something go awry.
Retirement: It's tempting to put money towards your children and put retirement saving on hold. However, the longer you put off retirement savings, the more you will hurt your retirement in the long run. Even if you view delaying your retirement savings as an altruistic measure intended to allocate more resources to your loved ones, consider what could eventually happen: your children could end up more burdened with your care than if you are more financially established in your old age.
Education: For decades, the cost of a college education has been rising faster than the rate of inflation, while wage growth has slowed. To help your child go to college, you should start planning now. Most states offer 529 state tuition plans, which provide special tax advantages and are structured in a way that can help you save for your child's future tuition costs, and help offset the high cost of a college education.
Make Sure Your Family is Insured
Insurance helps protect yourself and your family against troubles, trials, and tragedy. This is vitally important if your family depends solely upon your income. Even if not, insurance is a must to protect you and your loved ones from financial hardship due to medical issues, property damage, or even death.
Insurance for your Possessions: Home and car insurance is important in case of damage to your property. Not only does home and car insurance help cover damage that can be incurred in case of accident, fire, etc., but also can help protect you against litigation from anyone who may have been injured by or on your property.
Life Insurance: You and your co-parent should both have sizable life insurance coverage. That way, if either or both of you die, your children will have enough money to manage their needs, at least for some time.
Health Insurance: Health insurance for you and your dependents is crucial. Newborns need regular doctor visits just to monitor their health, and kids tend to get sick – and you don't want to shell out full price anytime you make a visit to the doctor. In addition, any medical emergency, whether it happens to your or a family member, can become very expensive very quickly. It's important to mitigate these expenses through health insurance.
Change Your Spending Habits
To make room for these adjustments, and all the other expenses (clothes, daycare, diapers, etc.) that come with having a child, you will likely have to re-prioritize your spending. To do this, run through the following steps:
Set Your Essentials Budget: You likely already plan for essentials such as rent, groceries, and utilities. With a newborn, you will have to add to this list the necessary expenses that come with having a newborn. Anticipate as much as you can, and add to the list if you discover more expenses as you go along. This will be your essentials budget, and should include insurance and savings expenses we mentioned above.
Compare to Your Earnings: Compare your essentials budget to your earnings, and find out how much you have left over. This is your extra money, and should be spent responsibly. It can be put towards savings, recreation, etc. – but will have to be spent wisely.
Adjust Spending Priorities: Dinners and date nights may have to take a back seat for a while. Luckily, it will be easier to save a little money when you are spending more evenings in – at least, at first. In addition, other recreational habits or unnecessary expenditures – season tickets to sporting events, 300+ cable channels, and other "fun" items may make less sense to you once the baby comes. Prioritize what recreational items and services are still worth your money and which ones are not.
With these three areas of focus, you can start to prepare yourself to be a fiscally responsible father. Your new baby may not know it now, but one day your wise decisions and planning can pay off for them in a big way. Congratulations – and good luck in starting your family!
Learn how it works