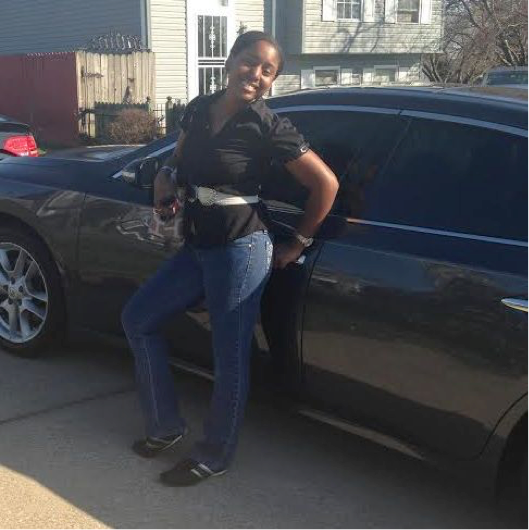 I stepped out to meet my Uber driver on a recent trip to Baltimore, Md., expecting the usual male, mid-thirties driver. But who greeted me on the curb stopped me dead in my tracks.
Out bounced "DJ", a 23-year-old female driver, to help me with my carry-on bag and immediately I had one million questions.
According to Uber-released statistics on Uber drivers released early in 2015, 21% of part-time Uber drivers are female, so clearly DJ is not alone and more than half of part-timers have a college education, like she does.
In terms of earnings, the average hourly rate across all states is $19 per hour. But your mileage may vary, because this hourly amount averages busy cities and small towns and does not account for out-of-pocket expenses Uber drivers must pay for such as gas, car maintenance, repairs and paying for the car itself. Even so, 71% of Uber drivers say their income will increase this year and 61% say driving for Uber has boosted their financial security.
Most drivers are also using Uber to supplement their income and 28% of drivers under 30 are currently using their Uber income to help pay down student loan debt, just like DJ.
I took time during my ride to ask DJ about her experience as an Uber driver.
NM: You're not the typical Uber driver. Why do you drive for Uber?
DJ: I figured it was a great way to use the time I am not at work or working on schoolwork and I am planning on using this income to begin paying down my student loan debt from my undergraduate degree. It's true though, most people tell me there are not many female drivers or any as young as I am.
NM: How much student loan debt do you have and what's your plan for paying it?
DJ: Right now, after finishing my undergraduate degree, which is a Bachelor of Science in nutritional studies, I have $30,000 in student loan debt which would have become payable in July of this year. But, due to enrolling in a Master's degree program in Public Health with the same University (Kaplan University Online), my undergrad student loans will transfer to graduate loans. Since I learned that I still have the ability to pay towards the interest of the unsubsidized undergrad loans now, I plan to start doing that right after the holidays.
So, I plan to keep my full time job as manager at a nutrition shop while I continue my schooling and driving for Uber in the off hours to pay down my student loans. I know that paying down my student loan debt so it is manageable for me once payments become due — as well as making those payments on time — is important to maintaining good credit so I can buy a house someday.
Right now, my Uber money is being saved up for Christmas so I will have none of that type of debt going into the New Year.
NM: How does Uber pay you?
DJ: Uber takes a flat 20% off the top of every fare. So, for this 1.5 hour drive to the airport, I am getting around $56. Out of the Uber earnings, I also have to pay for the car, the gas, the insurance and maintenance on the vehicle. My dad helped me get a great low rate loan for this car (2010 Nissan Maxima) and I make all the payments. Uber deposits the money directly to my PayPal account and everything is done via the Uber driver app.
NM: You said it's easy to drive for Uber and make extra money. Why?
DJ: Well, you can choose to drive any of the 24 hours in a day, 7 days per week. So, if I don't have to work at the store the next day, for example, I can take a night shift on the night of a sporting or music event downtown and be busy driving and earning during those hours instead of sleeping. Like today, I don't have to work until 3 p.m. so I figured I'd drive for a few hours and make some cash before work.
You just log-in and claim a pickup. It's that easy. When you don't want to drive anymore, you just log-out and you're done. There's no set hours and no commitment, so that makes it easy to pick up hours for someone like me with a full schedule.
NM: Is there a lot of competition for rides in your city?
DJ: I work the area just outside of the city, so I usually stay away from the busy airport pickups and stay more local to avoid that competition and traffic. I also try to check the event calendars at the local event venues downtown and near the colleges for the night gigs because that always works out well and most other drivers don't want to work during the night.
NM: Can you rely on the income?
The Uber income would have covered my loan payments if they had started during the warm weather season but with winter approaching, I am not certain of its stability and have not been driving with Uber during that season yet.
Now, if I work 8 to 12 hours per week I make around $150; other weeks I work 15-20 hours and make between $250-$300, all depending on the distance and pricing of the trips. During busy times of high demand, Uber charges passengers what's called "surge pricing" which results in higher fares all around.
NM: You mentioned you want to keep good credit. Who taught you about that?
DJ: My mother taught me about spending and saving money and I've had a bank account since I was 4 years old. We've always had a Christmas fund for saving up for holiday gifts and we've just always talked about being smart with money.
Learn how it works