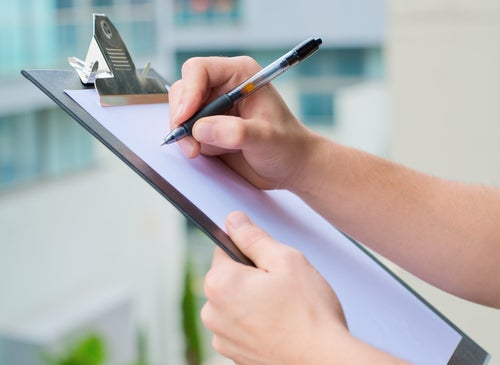 Getting ready to apply for a mortgage can seem like a daunting task when you've never done it before because you just don't know which way to turn.
That's why I like this Mortgage Toolkit created by the Consumer Financial Protection Bureau (CFPB) so much. First of all, every step of the mortgage loan process is in the correct order of how the process goes, along with explanations of all the terminology and an action list. Secondly, and most importantly, you can trust the information presented is reputable, trustworthy and in your best interest, because the CFPB was created to protect consumers.
I'm going to summarize some of the steps here for an overview of the process, including a handy checklist of documents you need to get together when getting ready to apply.
Before your mortgage preapproval
Getting a pre-approval from a mortgage lender is your first step in the loan approval process and in being able to search for a home with a realtor who will know you are a serious buyer at a specific price-range.
But there's a lot of thought and preparation that needs to happen before you approach a lender for that mortgage pre-approval.
Check your credit reports and credit score
You need to check all three credit reports to make sure there are no errors that result in negative items on the report. This will cause your credit score to be lower than it should. You also need to be aware of any and all negative items on the report and check your credit score to see if you are even eligible for a mortgage loan. The magic score for an FHA (government) loan approval is 580 and the magic number for a conventional mortgage loan approval is 680 (although the higher the better). The CFPB Toolkit states that if your credit score is below 700, you will likely pay more for your mortgage and that waiting to apply and spending the time improving your credit score can save $50 to $100 on a typical mortgage payment. If you find errors on the report or negative items, you may want to work with a professional credit repair service to help remove errors and any unsubstantiated or unverifiable negative items from the report.
Determine your mortgage payment budget
You need to figure out what payment you can realistically afford, given your monthly expenses. A simple mortgage calculator can compute monthly payments based on loan amounts. A debt-to-income (DTI) calculator determines whether the payment fits with your income and current debts and mortgage lenders check this ratio looking for a DTI of 36% or less. There is a worksheet in the CFPB toolkit which does even better because it includes many mortgage expenses you may not be aware of: principal and interest, mortgage insurance, property taxes, homeowner's insurance and any other applicable fees.
How much down-payment do you have available?
To get the best interest rates and pay no additional private mortgage insurance you will need to have 20% of the home price in cash to pay towards the purchase and the mortgage covers the rest. Any lesser down payments require additional private mortgage insurance and down payment amounts of 3.5% are available for government FHA loans, but they require many different types of monthly and annual mortgage insurance and higher interest rates. You may decide to reduce your budgeted house price so that you have more down payment. Or, you may wish to wait to save up more money.
A document checklist for your mortgage preapproval
You will need to determine a short list of banks, lenders or mortgage brokers where you would like to shop the rates to see what loan options are available to you via a Loan Estimate (in which the interest rate is not locked-in), given the information you have already figured out, above. Then once you choose one for your mortgage preapproval, you'll need some documents.
Handy checklist of the basic documents:

Tax returns and the W-2's that go with them for 2 years
Paystubs for the last 30 days
Two months of statements (or a quarterly statement) for all checking and savings accounts and any asset (investment) accounts such as an IRA and 401k account or brokerage account
Two forms of government identification such as a driver's license and a passport

If you have special circumstances, you will need more documents:

If the down-payment was gifted to you, a letter certifying who the gift came from and when
If divorced, a divorce decree.
Proof of any other additional sources of income such as rental, social security, child support or others
If you've had a bankruptcy, a letter of discharge
Proof of any other properties owned
If renting, proof of on-time payments for the last 12 months
Anything else your loan officer requests
These are all the same documents you will need for your actual loan application and the good news is it passes through underwriting (document verification) at the pre-approval stage (skip any lenders that will not take this step).
That's how realtors know you are a serious home buyer. And once you find that perfect home, you will be able to quickly lock-in your rate and you'll be ready with your "Intent to Proceed" on a faster mortgage loan approval.
Learn how it works