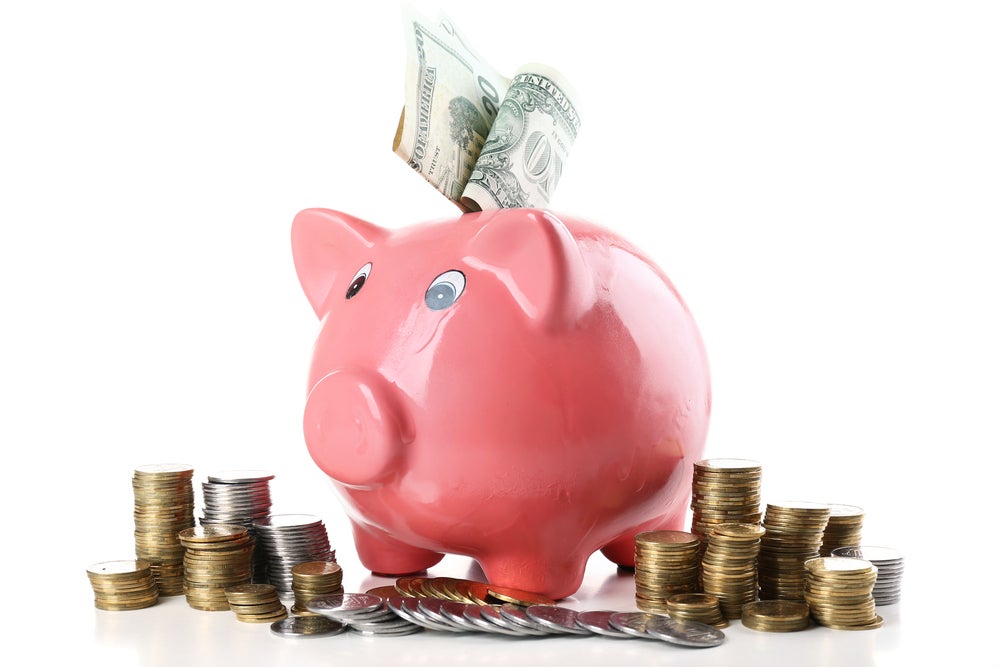 Most of us know that we should have enough cash in the bank to get by without any income for a few months. Not everyone knows how much to save or the best place to keep the money.
How much should I save?
"It's good financial practice to have 4-6 months emergency cash set aside at all times. We all need to be prepared for difficult times," says Scott Smith, president of CreditRepair.com.
As a rule, strive to set aside six month's income. That means enough to live on with no other income. Couples can halve that amount, since chances are greater that they won't lose both incomes at one and the same time. People who earn more must save more. The higher your income bracket, the larger your reserve should be. Affluent folks should maintain 12 months' reserve or more.
Keep your stash reachable
Emergency cash needs to be accessible, not tied up in accounts that can't be easily liquidated or – worse – that incur fees and penalties for early withdrawal. Not under the mattress, however. Besides the risk of theft, money too easily within reach is vulnerable to temptation. Emergency cash should be available in an acceptable, secure location independent of the home.
The emergency funds must be safe. Safety means more than physically locked away. It means safe from wide fluctuations in value. An emergency stash is not appropriate for a high-risk investment. The money should earn interest, though, even if the interest level is modest. Some earnings are better than no earnings so a little homework is helpful.
Money market accounts
"The best place to store emergency cash is usually a money market account," advises Smith. "Most major banks and local credit unions have great money market options."
An interest-earning money market account is a possibility because such an instrument usually pays slightly better rates than a standard savings account. In contrast to a checking account, withdrawals are limited. Also, money market accounts may have a higher minimum balance requirement than a traditional bank account.
Today, the best money market accounts pay about 1.0%. We found one that has a minimum opening deposit of as little as $250 (ableBanking). Another, iGObanking, pays 1.10% with a minimum opening deposit of $25,000.
Savings accounts
Savings accounts are protected, convenient and familiar to most of us. An FDIC-insured bank holds your money in an account that is liquid but has limits on access (for instance, no more than six withdrawals per month), and you earn a small amount of interest. The key word is small. Savings accounts are notorious for their pitiful interest rates. Many banks and credit unions offer an interest rate so low, it barely registers at all. The Way2Save account at Wells Fargo, for example. It pays a mere one hundredth of a percent (0.01%).
Are there advantages to an account that pays so little? Probably yes. Convenience is one, especially for consumers who want access to physical bank branches. Trust is another, for consumers who prefer doing business with brands they know well. Loyalty benefits play a part also, particularly for consumers who get benefits in return for maintaining multiple accounts, or a larger combined balance.
Online banks
The good news is that several online financial institutions offer savings accounts that rival money markets in the rate they pay. Ally Bank, for example, currently offers a rate of 0.99% on its savings account, with no minimums and no monthly fees. Synchrony Bank pays 1.05% and MySavingsDirect pays 1.25%.
Other sources
Holders of the PayPal prepaid MasterCard can open a linked savings account through The Bancorp Bank and earn up to 5.0%. The Mango prepaid card offers a linked savings account that pays an unrivaled 6.0% on balances up to $5,000 (then, typical savings account interest rates kick in). Credit unions also deserve a look. BECU in Washington pays 4.07% on the first $500 in both checking and savings accounts. That rate could give a nice boost to an emergency fund. BECU is not available to customers nationwide.
The bottom line
"Many times the easiest place to find savings is by paying off debt first," says Smith. Paying off debt should be the top priority. Savings accounts don't earn anywhere near as much as high interest debt costs, so look at high interest credit cards first.
Although you might feel that there is not enough money left over each month to set aside, you must save. The question is not whether to save, but how. Set an amount aside every month, and pinch pennies on other budget line items if you have to. Once you have the bare minimum safely stashed, put all of your resources toward paying off expensive debt.
Learn how it works