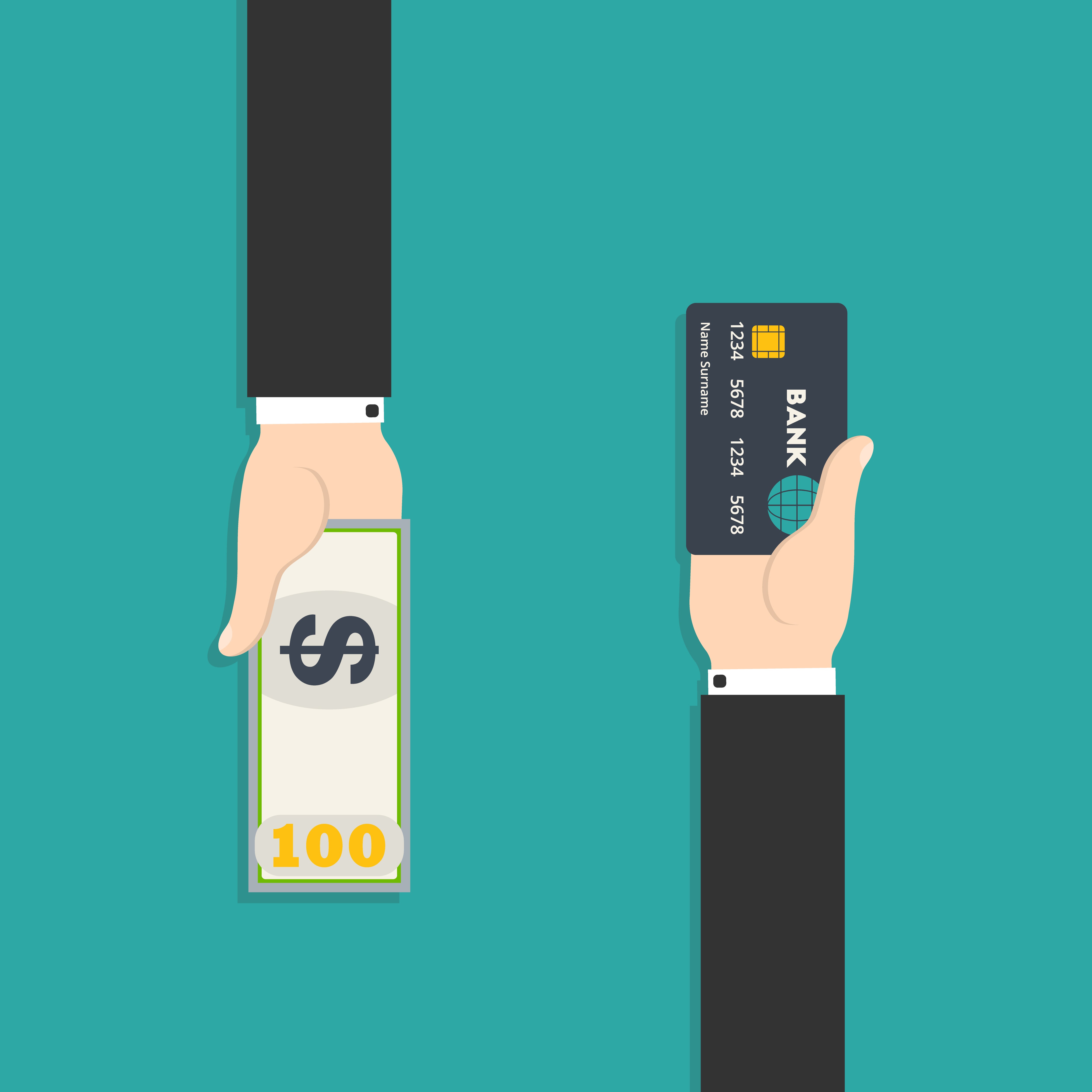 Do any of these statements describe you?
You've been around the debt block already and have no desire to repeat the journey
You've seen the damage credit card debt can do to a person's financial life and you go out of your way to avoid the same fate
You prefer to pay cash and never owe anyone money
You value privacy and prefer to stay off the mainstream financial grid
Your credit is poor or nonexistent and you don't qualify for a credit card
If the answer is yes, you might be one of many American consumers who don't have (or even want) a credit card. Whether you've been locked out of the credit card market because of bad financial experiences or you simply don't believe in credit cards because of the risk they can pose to your financial health, credit cards are not the be-all, end-all credit building tool. It is possible to build credit in other ways.
Get a loan
Installment loans are a great way to show responsible payment behavior and debt management. It may seem counter-intuitive to seek a loan if you don't have credit (or your credit is bad), but some banks and credit unions offer loans specially designed to help borrowers build credit. The credit builder loan at Digital Federal Credit Union is a great example. Loan payments are deposited into a savings account that the borrower cannot access until the entire loan is repaid. The loan essentially functions as a forced savings plan. Payments are reported to the credit bureaus while the balance builds. After successful repayment, the borrower is eligible for a discount on a future consumer loan.
Another strategy is to save the money first and use it (in a savings account or certificate of deposit) as collateral to take a loan for something you need instead of paying cash for it. Secured loans are usually available to borrowers with bad credit or no credit.
Finally, peer-to-peer loans often have broader lending guidelines than banks, and may be worth a try for consumers with lower credit scores. Borrowers can be approved for loans with a score as low as 640.
Ask companies you do business with to report
Not all companies report to the credit bureaus, but that doesn't mean they can't or won't. If your utility company reports delinquencies (and they all do), ask if they can report on-time payments, too.
Set up a trade line with a vendor who reports
Are you a do-it-yourselfer? Many home improvement stores offer billing accounts and report to the credit bureaus. You may be eligible for this type of account if you are self-employed, especially if you have a reseller's license where you live.
Take out a federally guaranteed student loan
If you're a student, apply for a student loan. This type of loan generally doesn't depend on the borrower's credit rating so long as other eligibility requirements are met, and it's reported to the credit bureaus. Just be sure to take a federal loan, not a private one. Government loans offer a wide variety of options for borrowers who struggle with repayment now or in the future, including deferment, forbearance and income-based repayment, making them much friendlier to borrowers in general.
Report your rent
Some landlords report rent payments to the credit bureaus, and if yours doesn't, you can report it yourself (via ClearNow.com, RentTrack.com or PayYourRent.com). Earlier this year, FICO began assigning "alternative" credit scores to previously unscorable consumers, based on their history with rent, utilities, cell phone accounts and other data (provided by Equifax and LexisNexis) not typically included in a score. When FICO implemented this program, several million people went from bad/no credit score to a fair credit score. Although rent payments don't influence your traditional FICO score, they are factored into your VantageScore. Currently only Experian shows rent payments on consumer credit reports.
Become an authorized user on someone else's account
When you become an authorized user on another person's credit card account, your credit is affected by the payment behavior and credit usage on that account. Be sure the account holder pays on time and keeps the balance low. If the account is handled poorly, your credit will suffer along with the account holder's. Keep in mind that not all creditors consider authorized user status when evaluating creditworthiness. If you plan to one day apply for a mortgage, you'll need to obtain and maintain your own accounts in order to build the history lenders look for.
No matter what kind of account, always pay bills on time and keep the amount you owe low compared to the credit limit available to you, since those two factors contribute significantly to your score. Also, whenever possible, work only with creditors who report to all three credit bureaus.
Don't get a credit card you don't want, just for the sake of having it.
If improving your credit is the goal, get in the habit of monitoring your credit regularly. Make use of the many resources for free credit scores, and the free credit reports available through AnnualCreditReport.com.
Learn how it works