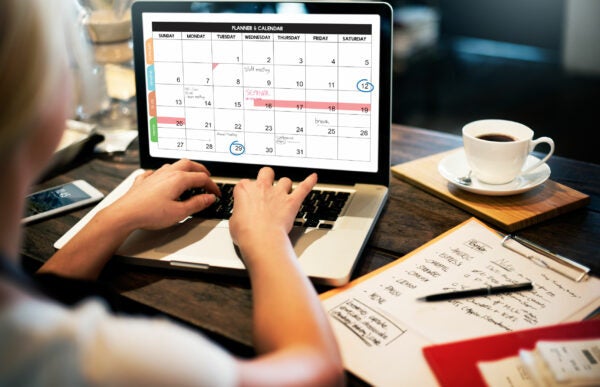 Money management is an ongoing process. It's easier to manage your finances if you break the tasks into smaller pieces. Here are 12 tips, one for each month of 2019, to help you stay on top of your personal finances.
January: Set a Small Financial Goal
The start of a new year is a great time to set new financial goals. Use the SMART acronym to help you succeed. Write down your goal as it applies to each heading. Here's how it works:
February: Get Your Taxes Done Early
Filing your taxes as early as possible decreases the chances of fraudsters filing phony returns in your name. Make filing your taxes early a priority to avoid tax identity theft.
March: Use Your Tax Refund
Decide what to do with your tax refund in advance to help you get the most out of it. Think about how you can use the refund to achieve financial goals. It could go into your emergency fund or toward paying down debt. Maybe a portion could go toward a vacation or a household renovation project. Apply it toward tuition or job training. The important thing is to have a plan in place before you get a refund.
April: Check Your Credit Reports and Credit Scores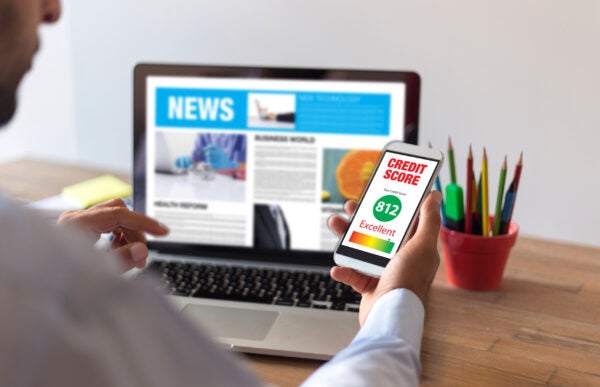 Check your credit reports and credit scores closely for errors, and if you find something you question, report it. The sooner you find and dispute errors, the easier it is to get the problem solved. Use annualcreditreport.com to obtain free copies of all three of your credit reports. You might also consider signing up for a free credit monitoring service to help you keep track of your goals and to monitor your credit reports.
May: Consider Professional Credit Repair
If you have a negative credit history, you may want to consider professional credit repair. Negative credit results from late payments, collections, repossession, tax liens, charge-offs, foreclosure, judgements or bankruptcy. They all show up on your credit report and can seriously damage your credit and your personal finances. Credit repair services help you with your credit by challenging negative accounts and possibly even getting them removed from your credit reports altogether. Though they usually charge a monthly fee, these services can be more effective at achieving results than you are on your own.
June: Read About Personal Finance
The more you understand personal finances, the better you'll be at managing them. Books offer ideas and methods for working toward and achieving your personal financial goals. For paying down debt and growing an emergency fund, Dave Ramsey's The Total Money Makeover is a great resource. Or, try David Bach's The Automatic Millionaire for ways to find money to put in your savings account.
July: Review Bank Accounts and Cut Fees
Review bank statements and account details on your bank's website to see if you're getting the best service for the lowest fees possible. You might save money by opting out of overdraft coverage or by downloading your bank's ATM locator app to your phone. Consider switching banks or adding an account at your local credit union. Use online tools to compare fees, rates and services of national, online and local banks. Credit union locator lets you compare local credit unions and their membership requirements.
August: Financial Goal Check
Have you achieved the financial goal set in January? If not, refocus and get back on track. If so, how can you build on that goal? Can you start a new SMART goal now?
September: Teach Your Kids More About Money
Teach small children about banks by taking them in to open their own savings account. Have them deposit birthday money and cash earned from helping around the house. Take them shopping and teach them to compare prices and sizes and to use coupons so they can spend their money wisely. Teach your teens about taxes, filling out W-4 forms and using checking accounts. Show them how tuition rates and college choice affect student debt. Teach them the basics about credit.
October: Have Fun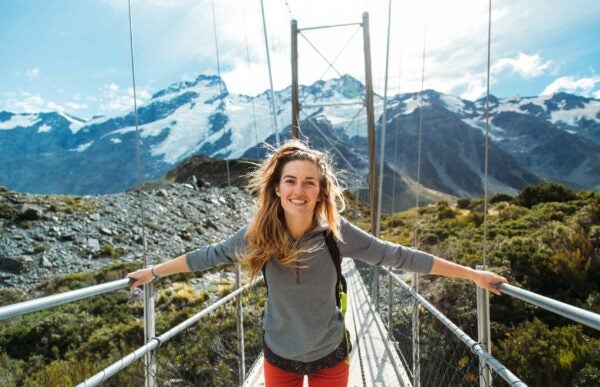 Make a conscious effort to spend on things that bring joy and meaning to your life. Think about how you've been spending money this year. When you spend on things you enjoy, you'll get much more out of your money. Make a conscious effort to plan your spending for next month.
November: Spend Less Money and Spend More Time During the Holidays
As a family, make the holidays about doing instead of getting. Get together and choose fun activities to do. Spend time with each other instead of spending money on toys that break and electronics that separate family members instead of bringing them together. Create memories instead of debt.
December: Prepare Tax Information for Next Year
Start compiling tax documents so you're ready to file as soon as your W-2s or 1099s are in. Remember, this is a great way to avoid identity fraud at tax time.
---
Make it a habit to think about your money each month. For more help on repairing your credit, contact CreditRepair.com for a free credit evaluation.
Carry on the conversation on our social media platforms. Like and follow us on
Facebook
and leave us a tweet on
Twitter
.
Article Updated May 22, 2019
Learn how it works