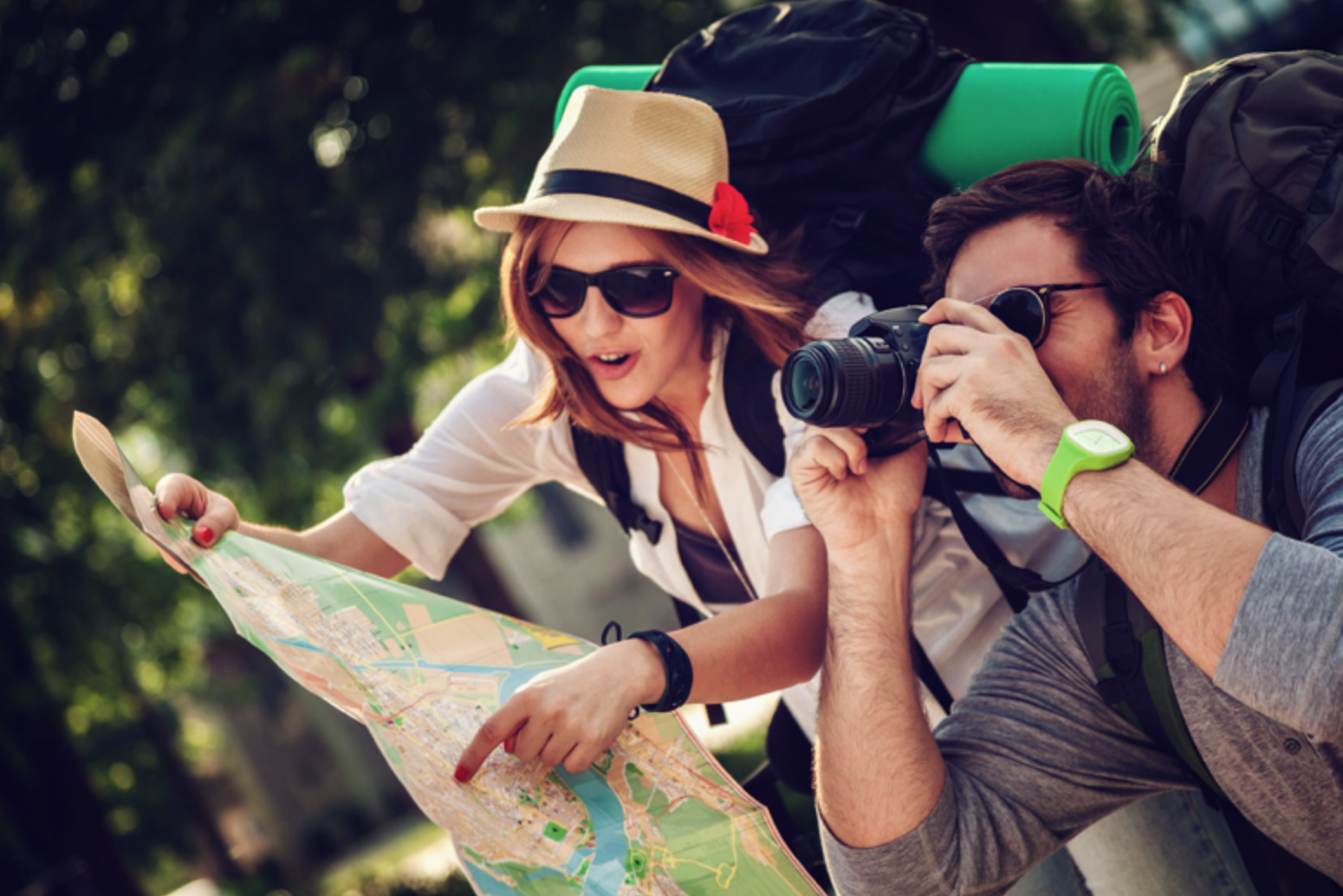 Foreign travel can be an exciting journey, full of new sites, sounds, people, and cultures. But as exciting as those new things can be, they can also be difficult to navigate — particularly if you don't speak the language. Even something so simple as making a purchase can be a dog and pony show, particularly if you're stuck carrying around stacks of the local currency and trying to stay on budget.
The popularization of credit cards has certainly made at least one aspect of traveling abroad easier by reducing the need to worry about confusing currency conversions for every purchase. As with many aspects of travel, however, you'll get the most out of your credit cards — and your vacation — when you plan to ensure you don't hit any snags along the way. In fact, you can start seeing the rewards of using a credit card before you even set off on your trip.
Earn Rewards When You Book
Unless you're a "where the wind takes me" type of traveler, chances are you're going to want to book your adventure long before you, well, adventure. By choosing the right credit card to pay for your travel and accommodations, you can potentially turn one vacation into two by earning enough points or miles for free travel down the line.
Travel rewards credit cards tend to come in two styles: flexible and co-branded. Flexible travel cards will offer general points or miles that can be redeemed for a variety of travel-related expenses. Co-branded travel cards, on the other hand, are usually specific to a single airline or hotel brand, meaning points or miles earned will only be good for specific purchases with that brand.
While the flexible rewards can offer more options for redemption, co-branded cards tend to come with additional perks, like free checked bags or room upgrades. As a result, selecting the best air miles card for your trip will depend on whether you have specific brands with which you regularly fly/stay. You can see a list of recommended travel cards on CardRates.com.
Know Your Benefits
If rewards aren't enough incentive to book with your credit card, consider the additional benefits. Thanks to the internet and digital payments, booking hotels and flights has never been easier, and most it can be done online — which is where credit cards truly thrive. Overall, credit cards are one of the safest ways to make online purchases, thanks to the strong purchase and fraud protections built into most credit cards.
Furthermore, many premium credit cards will come with extra travel protections that may save you a bundle if things go sideways. Things like travel delay or cancellation insurance can net you a refund if illness or weather interfere with your trip. And lost luggage reimbursement can turn an airline faux pas into an excuse to upgrade that old suitcase. Some cards even offer concierge services that can help you with recommendations while you're abroad.
Avoid Foreign Transaction Fees
After you've booked your travel and accommodations, you'll need to decide which cards to take on your trip. Depending on where you're headed, network acceptance might be a concern. In general, Visa and Mastercard have the most acceptance worldwide, with Discover and American Express less frequently accepted by foreign merchants.
Besides acceptance, the other major factor you should consider is whether your card charges foreign transaction fees. These fees are intended to cover the cost of converting currency from/to US dollars on purchases made in a non-US currency and can range from 2% to 4% of your purchase amount. You can significantly cut the cost of your trip by selecting a card that doesn't charge foreign transaction fees.
Alert Your Issuer
Once you know which cards you'll take with you, you'll need to alert your issuers that you'll be leaving the country (well, not right away, but certainly not at the last minute, either). This is to prevent your foreign purchases from raising a fraud alert with your issuer that results in your credit card account being frozen. Calling your credit card company to inform them of your plans will let them know the strange charges from other countries are you and not a credit card thief.
Contact us today to get started.
 Carry on the conversation on our social media platforms. Like and follow us on
Facebook
and leave us a tweet on
Twitter
.
Learn how it works