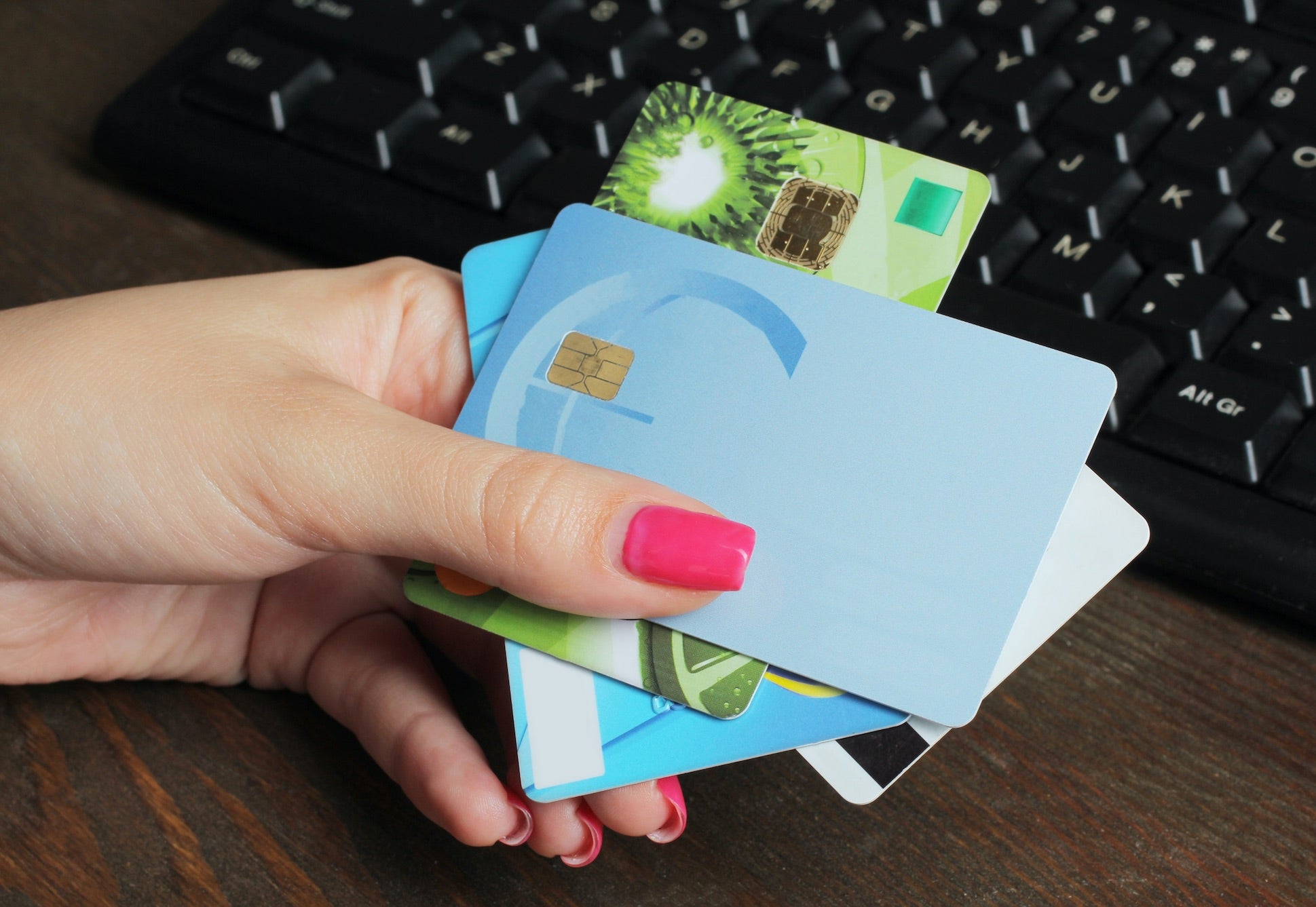 Whether it's luxury vacations and other big-ticket items or simply day-to-day expenses, there's no question Americans like to spend. In turn, they rack up significant credit card debt. Americans owe a total of $779 billion in credit card debt at an average of $16,748 per household, according to NerdWallet's 2016 American Household Credit Card Debt Study.
Credit cards help bridge the gap between the things we want and need, and what we can afford in the moment. For the privilege, consumers are charged interest. While the benchmark interest rate remains remains low and encourages spending, the average credit card annual percentage rate (APR) for new cards is at an all-time high of 15.59 percent. These rates can be costly. According to NerdWallet, American households spend an average of $1,300 per year in interest.
If you're accumulating credit card debt and struggling to keep up with payments, it's time to develop a plan of action to pay off your card balances.
Look at the Big Picture
Before mapping out which cards to pay off and how to do it, you should take time to look at your overall financial health. Start by examining your credit reports. You're entitled to view your credit report from each of the three major credit bureaus (Experian, Equifax, and Transunion) for free once a year.
Make sure your reports are free of errors and inconsistencies. If you see anything that might be hurting your report or driving up your interest rates, you can challenge those items with the bureaus. Consider working with a professional credit repair service, which can help you check your credit reports and advocate for necessary changes.
One Account at a Time
Once you've examined your overall financial health and credit reports, it's time to decide which credit card account to pay off first. Generally, it's a better idea to pay off one account at a time, instead of making random payments on every one of your cards. Deciding which card to start with is simple: pick the one with the highest interest rate. The card with the highest interest rate is costing you more money per month than your other cards.
Next, call the credit card companies to see if you can secure a lower APR. If you've made adjustments to spending and eliminated any irregularities in your credit report, you might be able to lower your APR by a few valuable points.
After you've selected which card to pay off and secured a low APR, create a budget that allows you to meet your current obligations (housing costs, food, etc.), but still pay down your credit card balance. Look at your spending history and cut out any non-essential items. This could mean sacrificing eating out or going to the movies.
If, after working to pay down your credit card balances, you don't see improvement in your credit score, contact a credit repair service for help. Reputable credit repair services help develop a plan based on your specific situation.
Contact CreditRepair.com today to discuss your credit repair needs and options. We're a trusted credit repair company service provider with direct partnerships with the three major credit bureaus.
Carry on the conversation on our social media platforms. Like and follow us on Facebook and leave us a tweet on Twitter.
Learn how it works