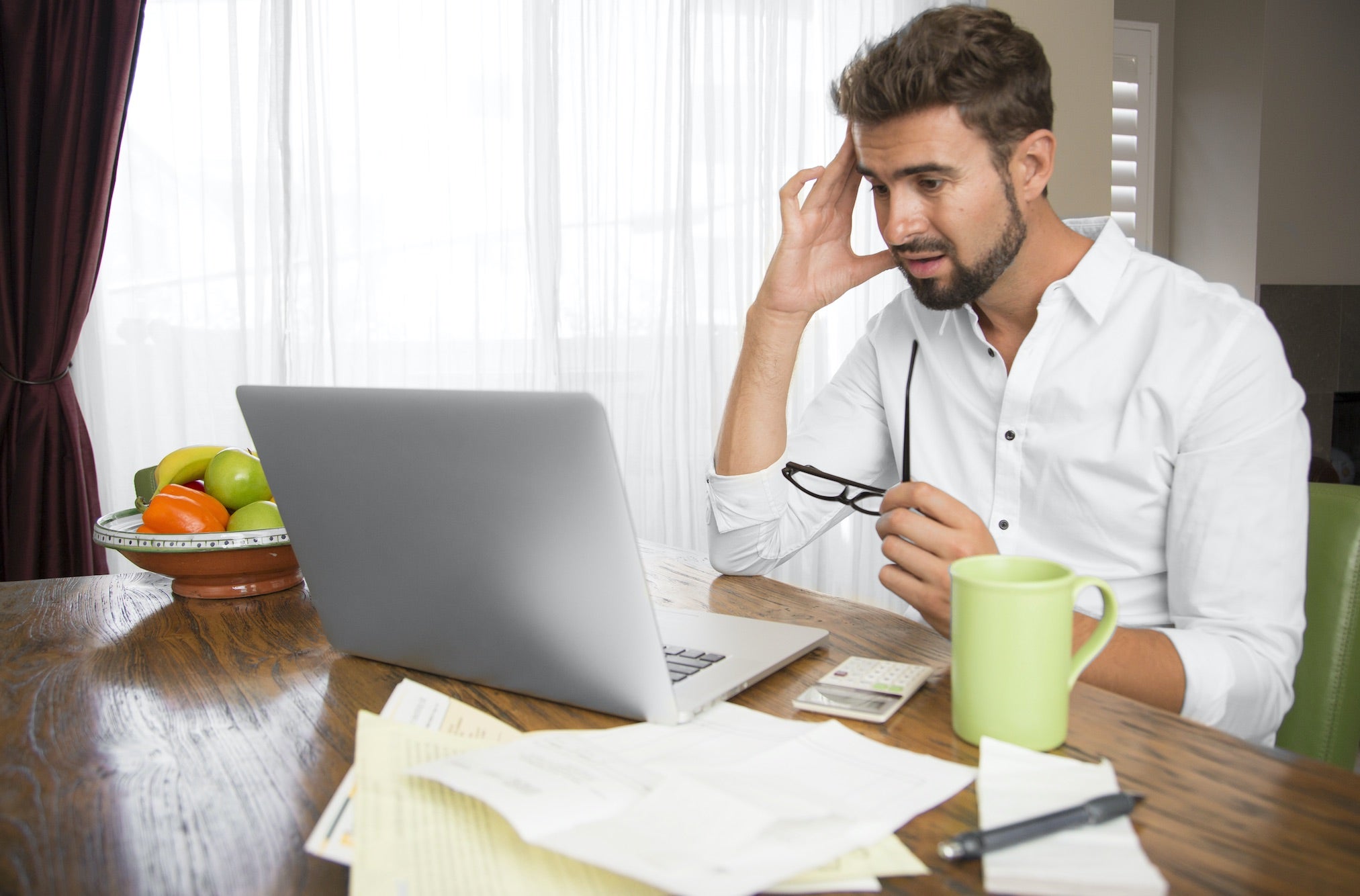 This is a guest article from CreditZeal.com 
There is no doubt that debt makes everyone nervous when they think about it. If you're one of those people, the truth is, there is absolutely no need to be worried. It's very important to realize that when you have a situation like that, it's going to be something that takes a while to be resolved. Because of that, you're going to have to understand that time will be needed for everything to work properly, so rather than sitting on the side and waiting for something to happen, you can definitely try and make something happen in a rapid fashion.
This is essential when looking at other people that are having credit problems, but without a doubt, there are a lot of mistakes that some people make. Rather than being one of those individuals that is constantly having credit issues, you can actually attain freedom, but in order to do so, it requires understanding a few simple concepts and ideas. Now understand, everyone's credit situation is different, so if you're unable to figure out a precise solution to your problem, you'll have to keep these in mind so you can finally escape your credit issues once and for all.
Start Small
When it comes to credit limits, you always want to start with a lower limit first. This is primarily for the fact that when you have fewer lines of credit, it's harder to rack up debt. But obviously, people will want bigger lines of credit as time goes on. This is a great solution because it forces you to learn discipline from the beginning, and if times goes on, you'll be able to do a lot more in terms of work and accomplishments credit-wise.
Borrower from Reputable Lenders
When you do decide to utilize credit, it's important to understand that not all creditors are created equal. There are going to be some that are a lot more reliable than others, and if you're still sceptical about that sort of things, you'll only need to contact the right people in charge. In other words, this means that if you're sceptical about finding the right solution, you'll have to go to people that really understand how things work. Most credit agencies can handle this for you, but in order to make sure you pass all of those situations, you'll have to communicate with them first before anything else gets out of hand.
Only Paying the Minimum
Remember, credit doesn't just go away magically when you pay the mandatory minimum payment. The minimum payment is exactly that, the minimum. You can easily pay a lot more if you want to, but some people are neglectful and simply don't take the time to pay what they should. Rather than being one of those individuals, you can easily reach out and make progress with the right person should they decide to come up and actually do something positive to help you, but remember, keep that in mind for the long term.
Only Having One Card
In order to get a better credit limit, you'll actually want to have multiple credit cards. It can seem counter-intuitive, but in reality, you'll want that extra card in order to make a positive difference going forward. This is why it's so essential to go directly to the right kinds of people if you're looking to make a permanent improvement on what's happening with your card. The more credit lines you have, the more credit you'll be able to develop, showing other creditors you're reliable.
Ignoring Your Credit Accounts
Looking at your accounts can sometimes be a dreadful feeling. And yes, it can sometimes feel a lot better to just not have to look at your accounts and actually confront your credit problem. While this can be an issue for some people, it shouldn't be something that you worry about for the long term. Instead, be confident with the fact that if you take out credit that you owe, you'll simply have to pay those individuals directly, and if you continue to do it for a long time, you'll be able to stay on top of credit accounts rather than having bigger issues.
Not Paying On Time
This is the biggest mistake people tend to make, but it can be avoided quite easily. Only charge what you can afford to pay back, and of course, make sure you're paying before the deadlines close. This will just make things a lot easier.
Overspending
This is yet another issue people have because when they overspend, they obviously owe a lot in terms of credit. If you're an individual that overspends, you'll really need to get that under control, because if you don't, you're going to realize rather quickly that it might destroy your credit history permanently.
Not Tracking Your Credit Report
While tracking your individual payment accounts is good of course, it's important to see how your credit score is doing overall. This will let you know what you can fix and improve upon and hopefully, how far you'd be from getting financial success and freedom. If you credit score does need work you can always turn to the trusted services of CreditRepair.com who are the experts in credit repair.
Failing to Be Consistent
It's important that when you make payments towards credit, you'll want to ensure that you are consistent in terms of what information you provide and report. This ensures that a lender can give you the best loan or credit line possible, and in the long term, you'll be sure that you won't be making any catastrophic mistakes.
Taking a Loan for Someone Else
One of the biggest mistakes that people make that can truly destroy their credit history permanently is taking out a loan in someone else's name. This is a huge issue because for a lot of people, they think they can just do this and nothing is going to happen. In the long term what eventually happens is that those individuals face tremendous hardship because they were trying to help someone else, so rather than worrying about, it's better to simply ignore it for the long term.
Learn how you can start repairing your credit here, and carry on the conversation on our social media platforms. Like and follow us on Facebook and leave us a tweet on Twitter.
Learn how it works