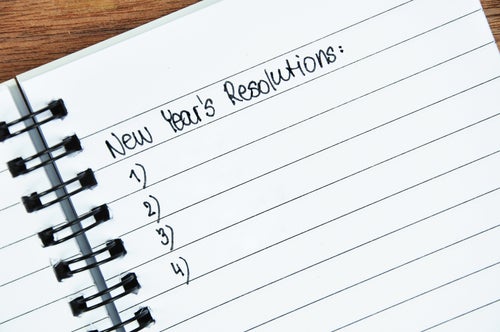 The New Year is traditionally a time we think of new beginnings, and one of the most commonly desired areas of self-improvement is that of personal finance. If personal finance is one of your areas of focus in 2016, your New Year's resolution this year might be to improve your credit.
Better credit improves your chances of qualifying for loans, improves the interest rates you end up paying, and generally increases your power as a consumer. These reasons alone make repairing your credit a worthy goal this year.
But where to begin? Repairing your credit can be an overwhelming goal if you don't know how to get started. Read on to find out the first steps you need to take to start taking your credit to where it needs to go.
Get Your Credit Report
First, you need to understand the current state of your credit. Start by obtaining your credit report. The information contained in your report determines your credit score. By law, you are entitled to a free copy of your credit report once a year. You can order a free copy of your credit report here. Be sure to order a copy from each credit-reporting agency – Experian, TransUnion, and Equifax — the information contained in each could be different.
Once you have your reports, you can analyze the information to determine what is helping and hurting your credit score.
Identify Your Focus Areas
Once you have copies of your credit reports, evaluate them to determine what areas must be improved to improve your credit and credit score.
For instance, unpaid debts recorded in your credit report damage your credit score, and so should be paid or otherwise resolved. Inaccurate or unfair information can damage your credit score, and should be corrected or removed. Credit reports with little or no activity will need more activity.
The information in your credit report will tell you what areas you need to focus on.
Make a Plan
Now that you have identified your areas for focus, you must make a plan for improvement. Come up with specific, measurable goals, and then build a plan around those goals.
For instance, if your credit report contains too many potentially false items, you can make a plan to research and dispute (if incorrect) all the items in question, with the goal of having a resolution on each item in six months.
You will need to measure the success of your plan — which you can do annually with your free credit reports.
In Closing
With these steps, you can start yourself on the right path toward credit repair. CreditRepair.com specializes in this process, and can help you at each and every step – interpreting your credit report, identifying areas for improvement, and building an action plan. In addition, we provide ongoing reporting to help our clients monitor their credit and measure the success of their efforts. If you're ready to get started, contact us. 2016 could be your year for excellent credit.
Related Articles:
New Year Goals: How to Avoid Broken Resolutions
New Year's Resolution: Find a New Job
4 Steps to Get Your Finances in Order During 2016
Learn how it works