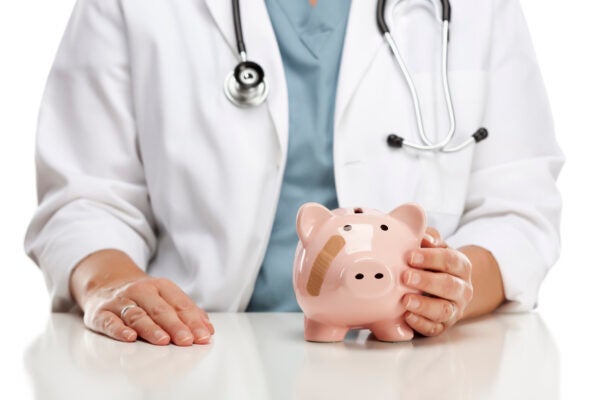 With so many things to keep track of in our daily lives, there are certain annual activities that we can sometimes let slip from our attention. Not long before my (significantly postponed) yearly tire alignment was coming up on its birthday, the inside edge of my front tire lost its structural integrity – and went really, really flat. Just as letting an alignment lapse can have significant – and expensive – consequences, so too can ignoring your annual credit reports. More than a quarter of all credit reports have incorrect, outdated, or fraudulent information – and most of their owners don't even realize it. These mistakes cost borrowers thousands in high interest rates and fees, but they can be fixed. Your first investigative step is to check your credit report immediately, especially if you haven't done so in over a year. Then contact a reputable credit repair company to help you dispute the negative accounts that are dragging down your credit score. There are three main types of errors likely to show up on your report, and credit repair can help for all three.
Incorrect Information
Proving not even the credit bureaus are infallible, what may be a simple clerical error can result in a big credit impact. A decimal point in the wrong place may be a small typo, but that mistake could lead to reporting an incorrect balance for one of your accounts, potentially impacting your credit score through your utilization rate. A ratio of the sum of your loan balances to your total available credit, your utilization rate counts for up to 30% when your FICO credit score is calculated. If an incorrect balance is reported and used in your calculation, your utilization rate may appear to be higher than it actually is, and your credit score will be lower than you might expect.
Outdated or Expired Information
Nothing lasts forever, not even on your credit report. Many of the negative items on your credit report have a sort of expiration date, and should be pulled from your credit report no more than seven years after the last date of contact. Having an old debt removed from your credit score calculations can have a great positive impact – if the debt gets properly removed. If it's hard for us to keep track of our own credit reports, imagine how much harder it can be when you have millions of accounts to keep updated. Credit bureaus are not always so timely about updating our credit reports when accounts are closed, or old debts expire. Having a credit repair company contact your lenders, and the bureaus, to remove these accounts can potentially lead to big credit payoffs.
Fraudulent Information
Identity theft: we're all a little bit paranoid about it, and we should be. About 7% of U.S. residents age 16 or older were victims of some form of identity theft in 2014 alone, according to the Bureau of Justice Statistics (BJS) – that's more than 17 million people. With a terrifyingly small amount of personal information, an identity thief can wreak all kinds of havoc on your credit score, including opening credit cards or taking out large loans. (It looks like someone had a great time at that beachside hotel, with a credit card in your name – too bad it wasn't you.) Perform Your Financial Maintenance I'm happy to report I have not had a problem with my tires since that fateful incident. I learned an important lesson that day: alignments are less irritating than flat tires, so get the alignment when you're supposed to get the alignment. Likewise, check your credit reports, and use a reliable credit repair service to fix any mistakes – as soon as you see them. After all, it's much less trouble – and less expense – than a bad credit score.
Learn how you can start repairing your credit here, and carry on the conversation on our social media platforms. Like and follow us on Facebook and leave us a tweet on Twitter.
Learn how it works