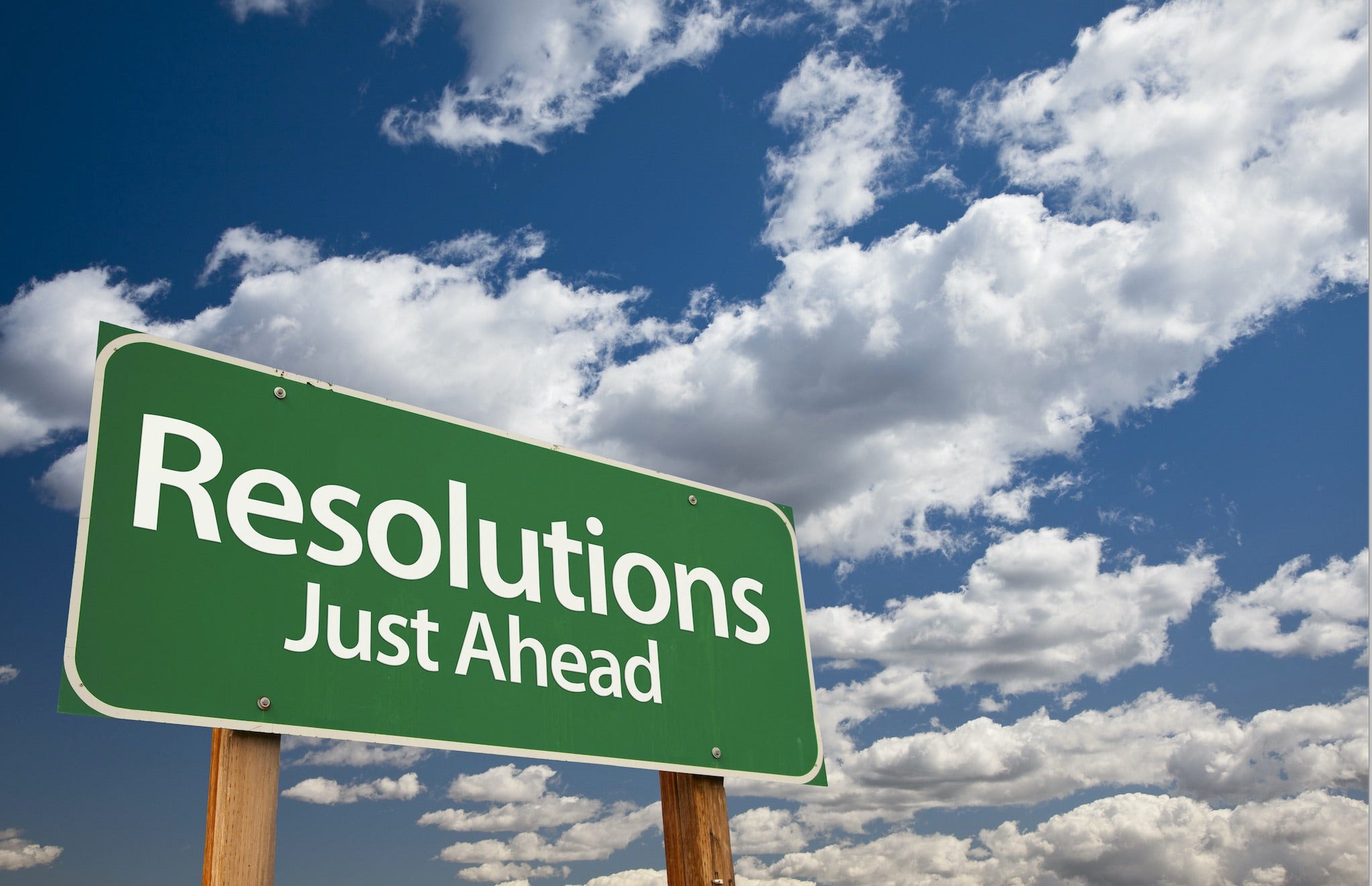 Your credit is an ever-evolving marker of your life. It reflects major milestones like marital status, family growth, homeownership, and more. It reminds you of the goals you still want to achieve. And it shows where you may have fallen into some bad habits.
As the end of the year approaches, it's a good time to review your credit and decide what you'd like to do differently. It may seem silly to make New Year's resolutions. After all, does anyone really keep them? But when it comes to credit, it could be one of the most important resolutions you make.
Look at it this way: achieving better credit is the foundation to everything else you may want to do next year and beyond. But if you need more convincing, here are a few concrete reasons to earn better credit.
Better credit improves your living situation
Are you discontent with renting forever? While it might seem like an impossible goal, owning a home is within reach, but it depends on some key factors:
A steady job that earns enough income

Saving for a down payment and closing costs

Honesty about what you can afford
More importantly, lenders will be looking at your credit report to determine if you qualify for a mortgage — that means you'll need to have a good credit score.
Making all your payments in full and on time is one of the most important things you can do for your credit. Payment history accounts for 35 percent of your FICO score, the credit score used most often by mortgage lenders. Without a solid payment history, it's much harder to get approved.
If your credit score needs work, spend the next year faithfully making all your payments. You'll see a difference in your score over time, which means you'll be closer to getting out of that apartment and into your very own home.
Better credit means you'll pay less interest
Whether you're seeking a mortgage, a car loan, or want to open a new credit card account, the interest you pay matters. But the actual rate you pay is far from being an arbitrary number.
If you have a good credit score — usually 700 or above — banks, lenders, and other creditors are much more likely to give you a favorable interest rate. Lower interest means you'll pay less over the life of your loan and less per month on your credit card balance. But if your credit score isn't so great, the interest can really add up.  
In addition to making your payments on time, you can improve your credit score by reducing your debt and paying off your credit card balances every month. The goal is to use only a small percentage of your available credit to avoid hurting your credit score.
Better credit helps you start a business
Maybe you have a great idea for a product, or you're simply ready to be your own boss. Starting your own business generally requires a chunk of cash upfront. Without it, you'll need to get a small business loan. And before you can do that, you'll need to make sure your credit score is in tip-top shape.
One way to do this is to monitor your credit report. Old information or errors can hurt your credit score without your knowledge. When it's time to apply for that loan, you don't want to be surprised. A professional credit repair service can help you find the issues that might be damaging your score and fix them before you embark on a loan approval process.
Remember: making New Year's resolutions doesn't have to be a trivial exercise. Sometimes what you resolve to do can make a tangible difference in your hopes and dreams. If your credit could use some help in the new year, vow to do everything you can to improve it so you can enjoy more of what life has to offer.
Carry on the conversation on our social media platforms. Like and follow us on Facebook and leave us a tweet on Twitter.