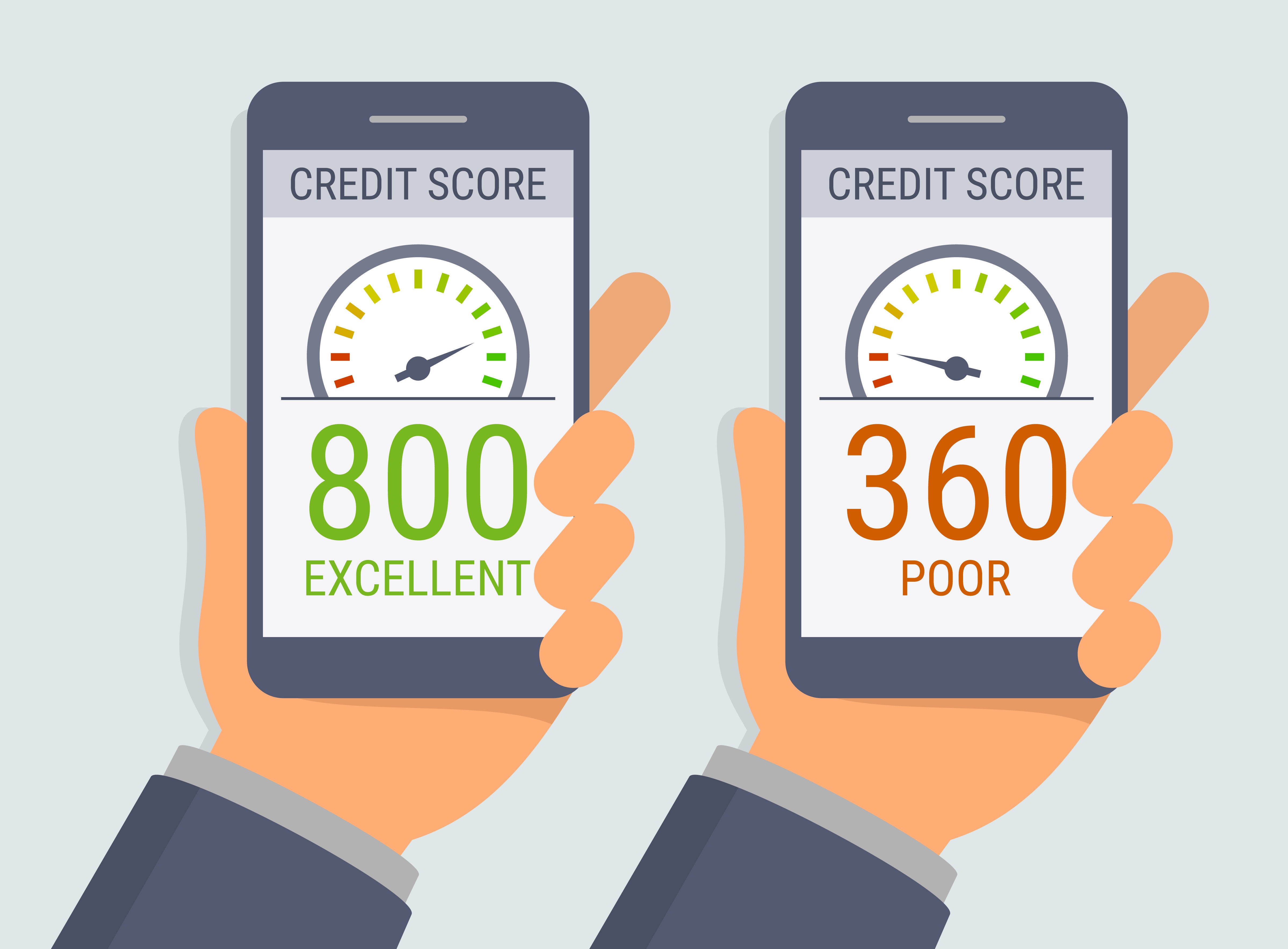 If you're not happy with your credit score, you're probably thinking of making yourself some New Year's resolutions for improving it. And you wouldn't be alone. In countless New Year's resolution surveys every year, improving finances and getting out of debt has topped the list along with losing weight, starting an exercise plan and quitting smoking.
The good news is that raising your credit score is pretty simple and cut and dried approaches to doing so are guaranteed to work if you work them diligently (of course). Here's how.
Make a firm resolution to pay on time, every time. The single easiest way to ruin your credit score is to constantly pay your bills, especially your credit account bills, late. Just two 30-day late payments in the last 12 months can cause a score dip and if you pay late by 60 days or 90 days at all in the past two years even once you will have a further dip. If you pay late more often than that your credit score will certainly be suffering in the 500s or the 600s depending on other factors. So, the single easiest way to raise your credit score is to simply pay on time every single month.
     Resolution actions:

Use a large calendar and plan all bill payments by date.
Use text message and email alerts as an additional reminder against late payments
Use online bill pay and automatic payments to avoid the possibility of late payments for your credit accounts.
Make a firm resolution to pay more than the minimum. Another reason your credit score may be low is that you have maxed out your credit cards, or used up most of the credit that is available to you. That percentage of credit used versus credit available is called credit utilization and a high credit utilization percentage will lower your credit score. So, the easiest way to improve that part of your credit score is to pay down your debt, or the amounts you owe.
     Resolution actions:

Pay more than the minimum payments every single month.
Consider making a specific plan to attack one credit card balance at a time in ways that suit you, as long as you make all other payments on time while you are doing it.
Make a firm resolution to monitor your credit score and report. Identity fraud and credit card fraud is just a sad fact of life now but one that can really cause your credit score to tank quickly. That's why you must monitor your credit score every month and check your credit reports at least that once per year offered by annualcreditreport.com, unless you have more free options via a credit monitoring service or your credit card account. This is how you catch errors or fraud quickly so that they can be reversed quickly. The longer fraud or errors go undetected by you, the worse your score is likely to become.
     Resolution actions:

Get your free credit reports (especially if you haven't done so in the last year) now and look them over carefully checking all accounts, account numbers, names, dates and payment history looking for errors.
If you find any errors, dispute them immediately by email or snail mail so you can attach supporting documentation of the error, which gives you a better chance at having the information corrected.
Sign up for a free monthly credit score monitoring service if none of your credit card accounts or other services provide you with credit score monitoring. If you are a CreditRepair.com member, you always have access to your score and reports.
Make a firm resolution to stick to your credit repair plan. If you are currently engaged in a professional credit repair program, you owe it to yourself to stick to the plan so you don't repeat any of the mistakes that brought you to a low credit score.
     Resolution actions:

Pay all financial obligations exactly as agreed so they don't end up as collections on your credit report (another big score dinger)
Reduce balances and always pay on time
Make a specific plan to stop relying on credit for things you want, or worse, things you need.
Once a credit repair plan is in full swing, with negative items and any errors being challenged on top of financial responsible behavior on your part, you should begin to see your credit score rise over time, and then substantially after one year, two years and the longer your bad credit behavior is in the past.
Related Articles:
Four Financial Resolutions to Make for 2016
12 Months of Finance Tips to Get You Through 2016
4 Steps to Get Your Finances in Order During 2016
Learn how it works