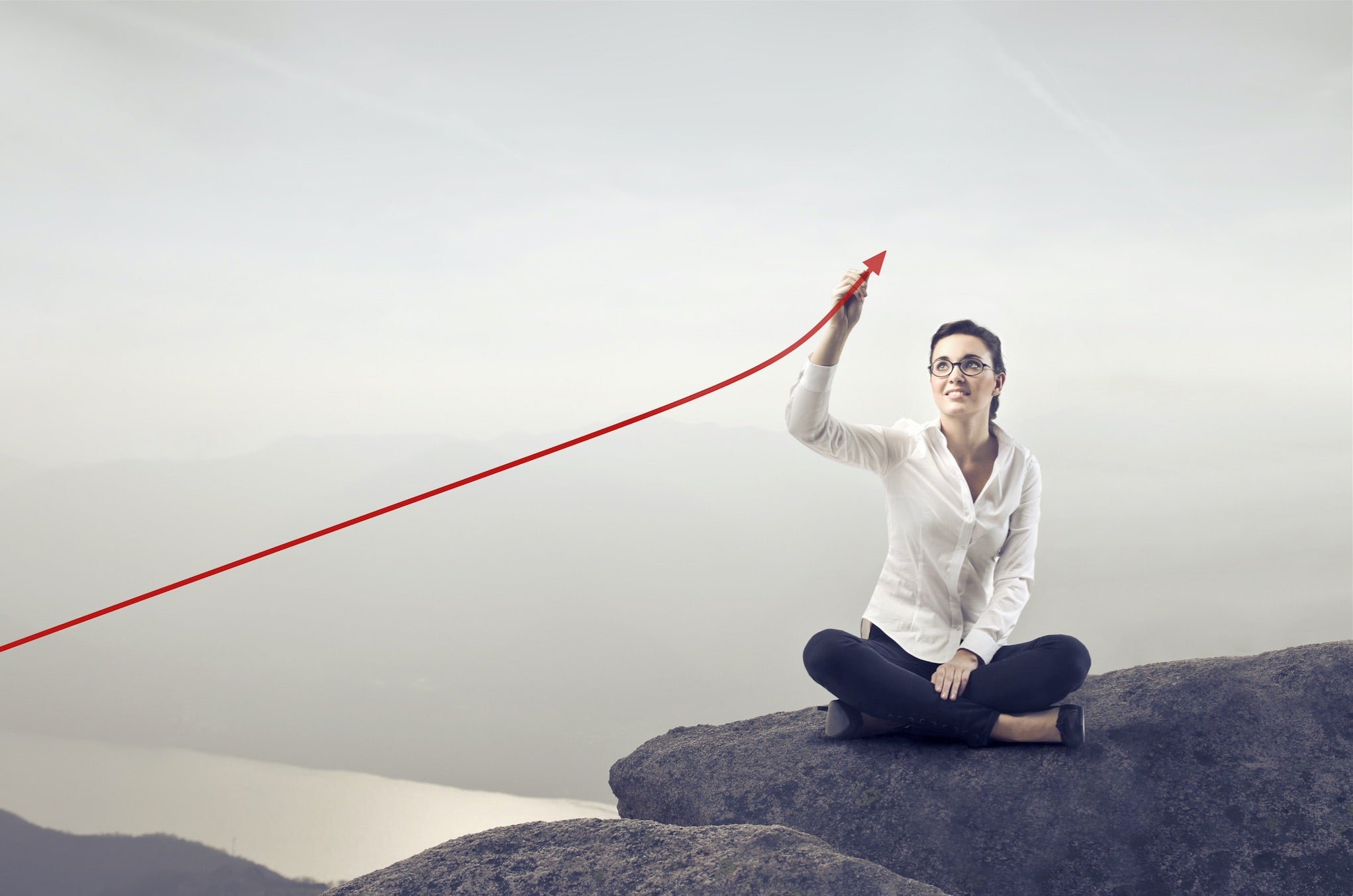 Whether you are still actively working on your New Year's resolution to improve your credit or you have finally made the decision to get started now, it helps to have an action list handy to help you reach your goals. Here are some of the best ways to get some quick credit bumps.
According to VantageScore report on how credit behaviors affect your credit score, those with a low credit score may see a credit score bump of 5 to 10 points every month you use responsible credit behavior such as making on-time payments. And, you may see larger jumps of 35 to 50 points or even more if your score was low because of high credit utilization and you make a large lump sum payment to one of your cards and keep the balance low.
The exact number of points anyone's credit score may drop for negative credit behaviors or improve with positive behaviors varies because everyone's credit file is made up of a different combination of several factors. For example, the higher your score to begin with, the steeper the drop for any negative credit behaviors and with a lower starting score you may see more of a score increase for positive credit behaviors.
Which one of these steps can you act on today to improve your credit quickly?
Dispute any errors on your credit report.

It's always possible there are some errors on your credit report causing your credit score to be much lower than it should be. At the beginning of any endeavor to improve your credit, get acquainted with your free 3-bureau credit report (from annualcreditreport.com) so you know what belongs on them. Check carefully for any errors to your name, identifying information, account names, account numbers, credit limits, balances, and payment dates, and if you find any errors dispute them and have your report corrected. If there were errors regarding payments or credit limits and they are resolved, your credit score may improve dramatically and quickly, depending on the error.

Set new payment dates.

Did you know you can simply call up most creditors and ask to change your payment date? This quick strategy takes advantage of when you get paid during the month helping you to better manage your monthly budget and make on time payments, raising your credit score 5 to 10 points every month, according to the VanatageScore report.
Make a large lump-sum payment to one card whenever possible.

Did you just get a tax refund, a bonus, a raise or an inheritance? Instead of spreading it out and making small extra payments to all of your debts, opt for the snowball method. Consider paying as much as you can towards the debt with the lowest balance so you can reduce or eliminate it entirely (while keeping the account open). This reduces your credit utilization dramatically and can increase your credit score just as dramatically and quickly. Reducing your credit utilization from 50% of your credit limit down to 30% of your credit limit can result in a 50-point score lift, according to the VantageScore report.

Pay before the statement date.

The statement date (which occurs well before your payment due date) is the date listed on your statement when the credit card company records your balance to charge interest for the month. It is also the balance reported to the credit bureaus. If you are planning to make a lump sum payment to the balance and want to see the positive result to your credit score as quick as possible, make the payment well before that statement date so the new lower (or zero) balance is recorded and reported.

Pay twice per month.

This is a riff off the strategy to pay before the statement date for those that cannot make a lump sum payment, similar to making bi-monthly payments to reduce your mortgage debt faster. For a 30-year mortgage, this strategy results in reducing the balance before interest is charged every month and in making an additional month's payment every year, effectively reducing the loan term and interest charges dramatically over the life of the loan. For credit card payments, it can also mean the difference between being able to pay extra and not being able to pay extra during the month. So try making one payment before the statement date and another payment by the due date to pay down the balance as quickly as possible.

Get a new credit card, if you have good credit.

Applying for and opening up a new credit card increases your overall credit limit compared to the amount you have used. This, too, can result in a nice credit score bump the following month, but only works if you have good credit. One drawback: You may initially receive a 10 to 25-point new credit score ding which will readjust after a few months of responsible credit behavior.

Call up and ask for a credit limit increase, if you have good credit.

Getting a bump in credit limit on one of your existing cards has a similar effect as getting a new credit card on your credit utilization but is even quicker and easier. Another plus: While you may not get as much of a credit limit increase as with a new card, your credit score will also not suffer the new credit card ding and will benefit from the age of the existing account.

Get a secured card, if you have poor credit or no credit.

Those with poor credit or no credit can obtain a low credit limit secured credit card (by putting up a security deposit). This is reported to the credit bureaus as a regular credit card and allows you to build a positive payment history quickly. Eventually, the credit card company (and others) will offer you a higher traditional credit limit without the security.
Keep up the good work and employ these strategies to repair your credit as your budget and credit score permits to watch your score continue to increase. If you feel overwhelmed by your credit problems, you might consider professional credit repair help. Remember, just five or 10 points can be the difference between sub-prime and prime credit or prime credit and excellent credit and each level of credit improvement has its rewards.
Learn how you can start repairing your credit here, and carry on the conversation on our social media platforms. Like and follow us on Facebook and leave us a tweet on Twitter.
Learn how it works