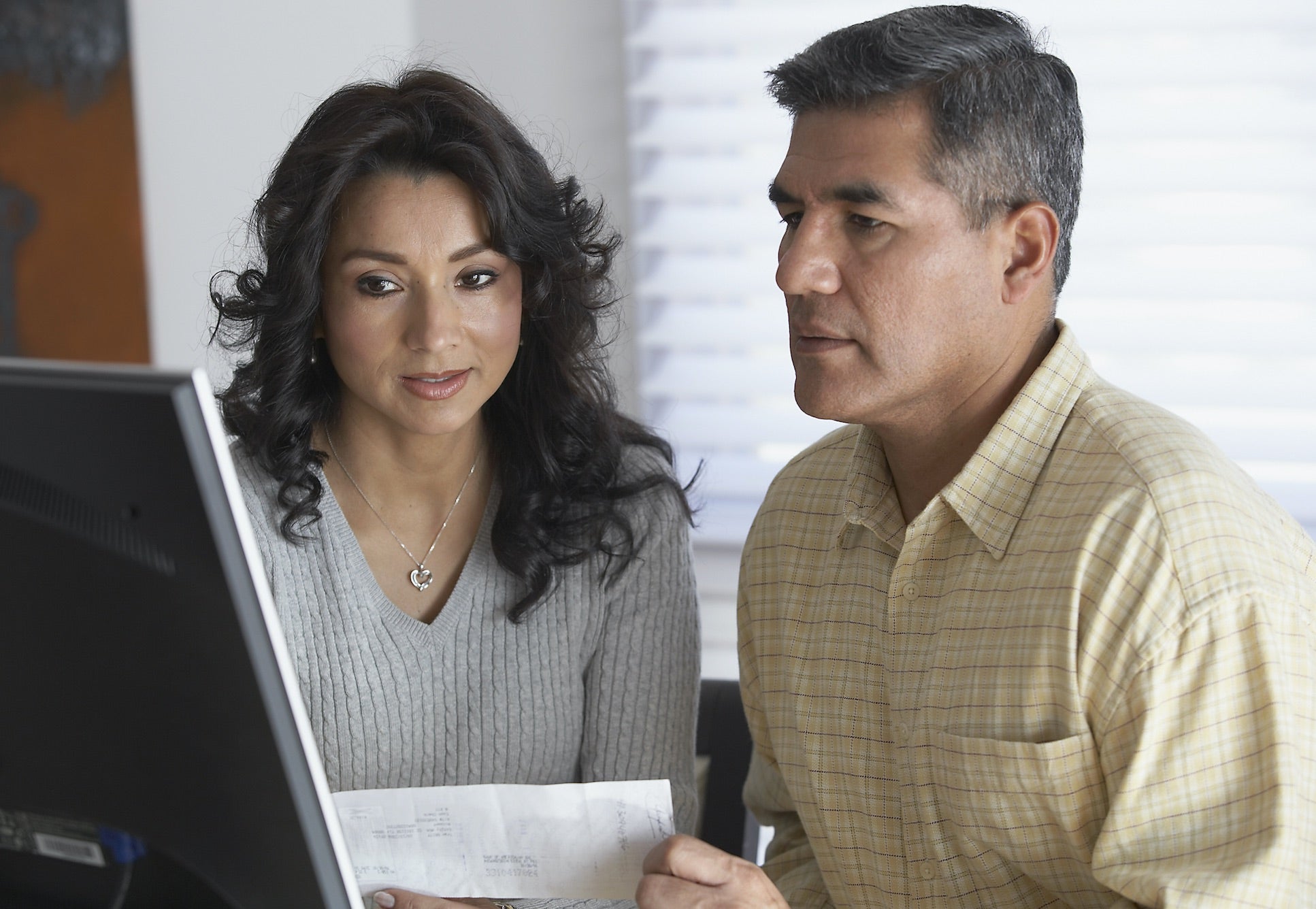 Before September 2017, many Americans probably thought about identity theft in much the same way that children think about the boogeyman: an alarming prospect for those poor souls unfortunate enough to encounter it, but all in all, an unlikely threat as long as you've taken the necessary precautions to avoid it.
Then came the Equifax breach — one of the most severe data breaches in the history of cybersecurity.
In case you missed it, Equifax — one of the three major U.S. credit bureaus — announced in early September that it had suffered a massive data breach, which resulted in the compromise of the personal information of over 145 million Americans, including names, social security numbers, birth dates, and addresses.
(For a little bit of context on just how large that number is, the population of the entire United States is just north of 326 million people. In other words, the Equifax breach left nearly 45 percent of Americans — and their credit — vulnerable to identity theft.)
Which begs the question, if you were one of those 145-plus million people, what do you do now? Is there any way to protect yourself from identity theft and subsequent credit damage?
The answer, luckily, is yes. Here are some steps you can take today to begin doing just that:
1.   Check to see if you were affected
If you're not yet sure if you were affected by the Equifax data breach, step one is to check right away. Equifax created a page online where users can enter their personal information to see if they were potentially impacted in the breach.
2.   Pull a credit report
Although pulling your credit report won't tell you if you were directly impacted by the Equifax breach, it will alert you if an outsider has compromised your credit in any way. The Fair Credit Reporting Act requires the three major credit bureaus to provide you with a copy of your credit report for free once every 12 months. You can request a copy at AnnualCreditReport.com.
The good news is that if you notice anything inaccurate on your credit report, you can dispute it and have it removed.
3.   Sign up for fraud alerts
A fraud alert makes it so that a business must verify your identity before opening a new line of credit in your name. It also allows you to access a free copy of your credit report.
It's free and easy to place fraud alerts on your credit report. All you need to do is call one of the three major credit bureaus (Equifax, Experian or TransUnion) and have them place an initial fraud alert. Once you place a fraud alert with one of the companies, that company is responsible for alerting the other two.
The initial alert lasts for 90 days, and can be renewed for up to seven years.
4.   Sign up for credit monitoring
Equifax is offering a free one-year subscription to TrustedID Premier, its credit-monitoring service. The service offers social security number and credit report monitoring at the three major credit bureaus, a lock on your Equifax credit report, and up to $1 million in identity theft insurance.
Originally, Equifax had written into its terms of service that by signing up TrustedID Premier, users would waive their rights to pursue legal action against the bureau. However, Equifax has since changed the language, so users are not prohibited from taking legal action, even if they sign up for TrustedID Premier.
5.   Monitor existing accounts
The risks of having your identity stolen aren't limited to new lines of credit being opened in your name. Your existing accounts are also vulnerable. An identity thief may try to use your personal information to gain access to your usernames and passwords. That's why it's important to keep an eye on your bank accounts and credit cards, and immediately dispute anything fraudulent. Also, be wary of giving out your PIN numbers or passwords to anyone purporting to be your bank or account representative over the phone. Identity thieves will sometimes adopt these personas in an attempt to trick you into giving up your personal information.
6.   Consider freezing your credit
Placing a credit freeze essentially allows you to lock your credit in place. Your credit score freezes and no new lines of credit can be opened in your name. You can, however, still use your existing credit accounts freely.
With the exception of a few states, credit freezes will remain in place until you decide to have them lifted. If you want to open a new line of credit, or if you need to give someone access to your credit report, like a new landlord or prospective employer, you can temporarily thaw your credit.
In order to freeze your credit, you need to contact each of the credit bureaus directly. There is usually a small fee associated with freezing and unfreezing your credit (generally under $10).
7.   Stay vigilant
Fraud alerts and credit monitoring are good places to start protecting yourself from identity theft. But neither one is a permanent solution. An initial fraud alert expires after the first 90 days, at which point you can (and should) renew it.
The free subscription for Equifax's TrustedID Premier expires after one year. At that point, you'll need to decide if it's worth continuing to pay for this or other credit monitoring services.
It may be a good idea to set calendar alerts to remind yourself to renew these services. It's also a good idea to check your credit report annually to make sure no one has pulled any funny business with your credit.
8.   Talk to a professional
If an identity thief has already wreaked havoc on your credit, don't panic. It's not an ideal situation, but it's not the of the world, either. There are still steps you can take to get on the road to credit recovery. Working with a credit repair company is the best way to resolve inaccuracies on your credit report and to get your credit score back on track.
Carry on the conversation on our social media platforms. Like and follow us on Facebook and leave us a tweet on Twitter.
Learn how it works