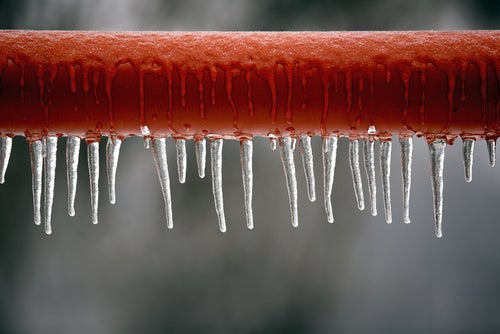 North Carolina lawmakers are responding to cybercrime against children. A new state law put into effect on January 1, 2016 allows parents to create credit reports for their minor children— and then freeze them immediately. This preemptive measure allows families to prevent cyber thieves from accessing and abusing a child's identity before they are old enough to manage the backlash. According to Carnegie Mellon, it isn't an overreaction. The university's cybersecurity research institute, CyLab, estimates that children are 51 times more likely than adults to be affected by identity theft.
North Carolina is one of 23 states that allow consumers to request a credit freeze on behalf of minor children. Residents of the remaining states must rely on the policies of the three major credit bureaus—TransUnion, Experian and Equifax. Although Equifax allows parents to freeze their child's credit report nationwide, TransUnion follows individual states' laws and Experian requires confirmation that a credit report has been compromised before allowing a freeze.
Even if you don't meet some of the requirements above, there are still a few ways to protect your child against identity theft and credit fraud:
Pull their credit reports. The average child should not have a credit report until they are old enough to work and apply for credit themselves. Contact the credit bureaus to verify that no file exists in your child's name. If it does, review the report and alert the bureaus of fraud immediately.
Deny Social Security access. From the moment your child is born, you are bombarded with endless paperwork for medical insurance, education, extra-curricular activities and more. Many of these forms ask for your child's Social Security Number as identity verification. Some businesses, like doctor and dentist offices, will not treat your child without their SSN, but other entities, like your child's school, are not so stringent. Leave the SSN field blank on these forms and explain your reasons. Limiting SSN access is the best way to protect your child from identity thieves and long-term damage.
Stop oversharing on social media. As parents, we're proud of our kids and want to share their lives with family and friends. Unfortunately, oversharing can sometimes lead to abuse by acquaintances and even unknown social media users. Security and online sharing do not go hand-in-hand. Send private messages in lieu of public bragging. What you say may seem harmless, but a skilled thief's perspective could lead to serious issues.
The bottom line: There is no way to protect children 100 percent of the time, but securing their financial future is possible with the right tools. Solidify their safety by modifying your own behaviors, keeping their information private and using the available resources in your state.
Learn how it works