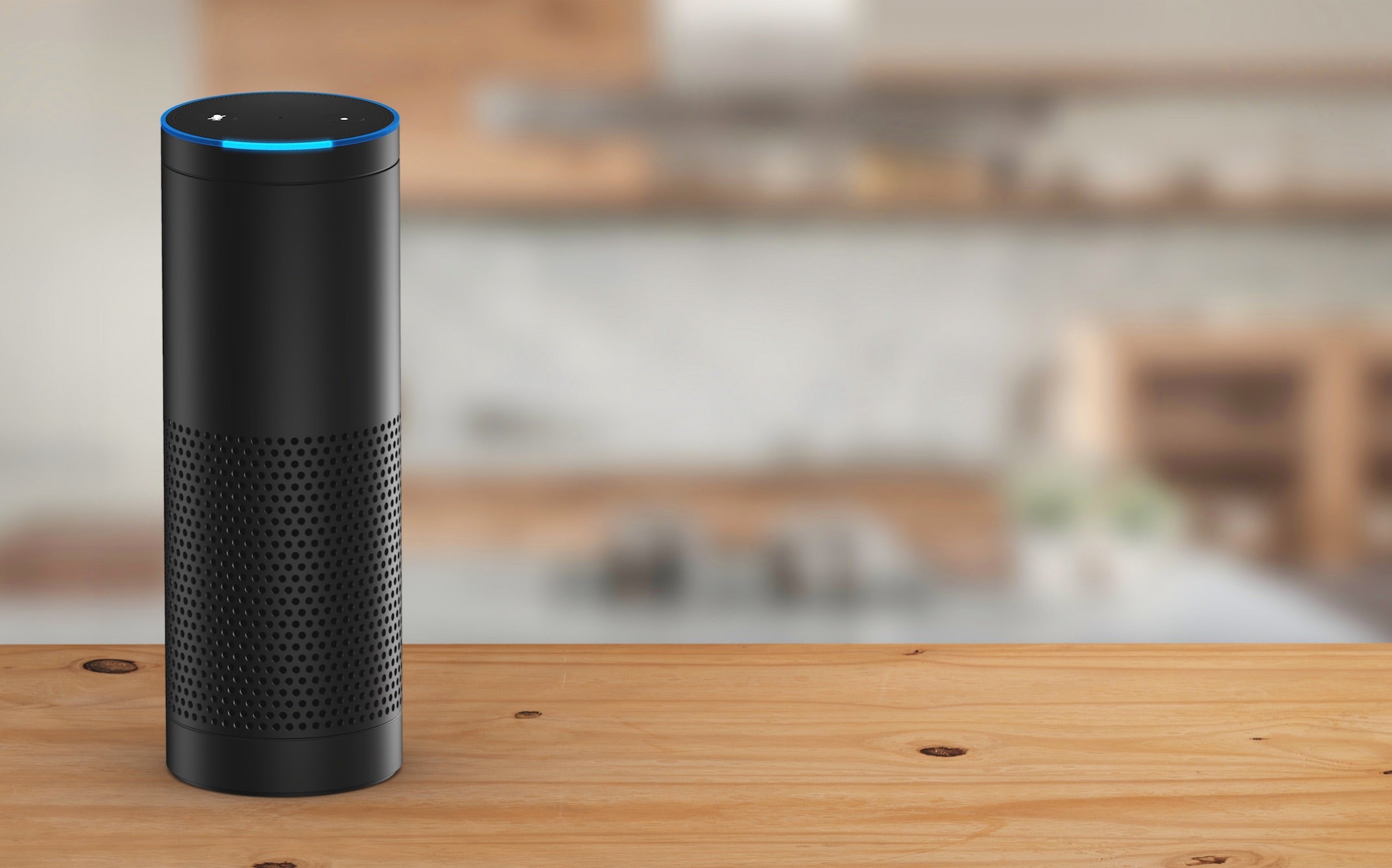 "Alexa, what's my FICO credit score?"
That's right: The voice technology you use to check the weather, play music, and place online orders can now answer questions about your credit.
Credit agency Experian announced less than two weeks ago that it would be partnering with Amazon to provide credit-related services through Alexa, Amazon's voice-activated virtual assistant.
How can Alexa help me, and how do I set it up?
Aside from telling you your FICO credit score, Alexa can now answer questions about your credit utilization, share fraud alerts, and even lock your Experian credit report. You can also ask Alexa for advice on your personal finance behavior to find out what's helping or harming your credit, and stay on top of your debt.
All you have to do to get started is enable Alexa's Experian skill and link Alexa to your Experian CreditWorks account. You do this by vocally giving a username and password, as well as a four-digit personal key. After five minutes of inactivity, you'll be asked for your personal key again as a measure of security.
Is my data safe?
Speaking of security, some consumers might feel some trepidation about this kind of service in the wake of the recent Equifax data breach. It's not an unreasonable concern. Some security experts warn that any technology presents its own set of potential risks. But spokespeople for Experian and Amazon say that the service was developed with security in mind. Aside from the personal key, data shared between Alexa and Experian is heavily encrypted per industry standards and federal guidelines, and your Experian login information doesn't go outside of the Experian skill developer.
However, when using voice-activated services to check your credit information, it would be wise to remain cognizant of who may be within hearing distance.
How much does it cost?
The Experian skill for Alexa comes with a price tag. If you don't already own one, Alexa-supporting devices such as the Amazon Echo and the Echo Plus can run you anywhere between $50 and $150. (However, you can get started with the Amazon Alexa apps, which you can download from the Apple Store or Google Play.)
And while Experian provides a free membership service, the premium service costs $25 a month after an initial $4.99 for the first month.
What other technology can help me manage my credit?
While this is the first credit management technology of its kind to be put on the market, it's not the only tech tool out there to help you manage your finances and credit. Here are a couple other tools worth checking out:
Mobile wallet technology – This tech is basically a virtual version of your wallet. Using a mobile wallet app, you can carry all of your credit card and debit card information, coupons and loyalty cards, and a whole bunch of other information you may need without carrying the physical cards. All you need to do to access these is enter a PIN.
Budgeting software – There are several different apps out there that help you manage your various accounts, set a budget, and keep an eye on how you're spending your money, among other services. A couple of the better-known options are Quicken, which you can purchase, or Intuit Mint, which is free.
Online banking services – Almost every bank has a mobile app these days. Just find the app for your particular bank, and begin taking advantage of services like mobile check deposit, transfers, and bill payment from the palm of your hand.
Ultimately, no matter what software or tools you use to help you, it's important to monitor and keep tabs on your credit report. Doing so will allow you to more quickly spot inaccuracies and deal with any other issues that arise.
If you need assistance or would like a free review of your credit report and credit score, CreditRepair.com can help. Contact us today for more information.
Carry on the conversation on our social media platforms. Like and follow us on Facebook and leave us a tweet on Twitter.
Learn how it works