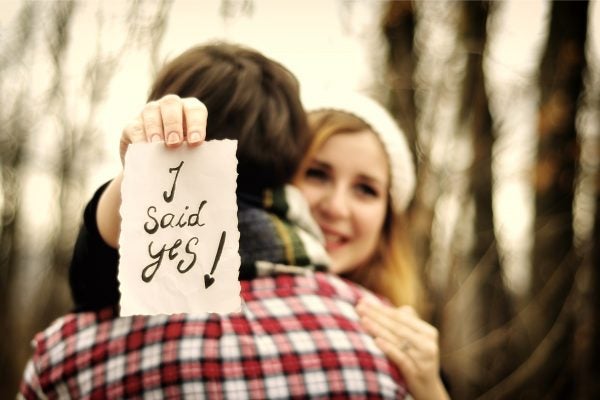 Marriage is a wonderful part of life. Committing yourself to another person is a bold and worthwhile decision, but it definitely requires some practical thought along the way. Joining lives also means joining finances, a process too many newlyweds overlook. When done correctly, it has the power to forge your futures by creating a strong foundation. When done incorrectly, it can lead to arguments, financial instability and credit damage. Consider the following lessons learned from a seasoned spouse. What you learn will help you protect your marriage and credit health.
Lesson #1: Love doesn't equal the same financial viewpoint. My husband and I are both frugal, but that doesn't mean we always agree on where money should—and should not—be saved. We aren't alone: According to a recent survey, money is the number one cause of conflict for engaged couples, newlyweds and new parents.
The fix: Focus on compromise. You don't have to agree on every issue to have a successful marriage, and finances are no exception. Foster communication by sitting down with your spouse to talk about your finances. Create a household budget using our free template that allows you both to stick to the same plan. Talk to a financial planner if you disagree about how to invest, save and generally spend your income. Talk to a credit professional to learn how your decisions could affect your individual credit scores. The bottom line: talk. Resolution and communication are the cornerstones of a finely-tuned budget.
The fix: Consider the real problem. The average person doesn't lie for pure amusement. Concealing the truth usually involves guilt or fear, two common factors surrounding unpaid debt and credit damage. Consider your real motivations for lying and talk to your spouse about the problems you face. Marriage is a team effort, and lying won't help your relationship or your credit.