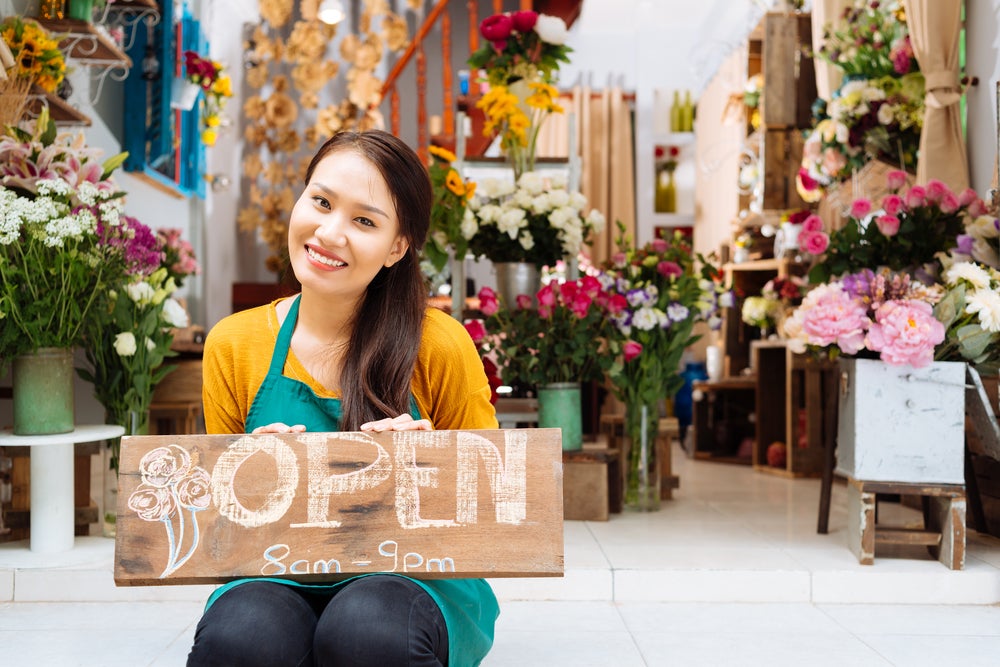 Having your own business is part of the American dream. Running one takes a lot of hard work, organization and attention to detail; all these traits also lend themselves to having a good credit rating. If you're trying to run your own business, or start one up, can you succeed if you've been unable to manage your personal credit?
Having Bad Credit Is Not The End Of The World
If you're determined to own your own business or establish some kind of startup, you don't necessarily need spotless credit. Entrepreneur Sir Richard Branson started Virgin Records without good credit. He didn't have a great deal of money either. He used his personal savings and borrowed money from friends and family members to get started and carry him through the early lean months of his budding enterprise. Branson knew he couldn't rely on a bank for credit, so he had to be more creative in financing his new business.
Since the financial meltdown of 2008, it's harder than ever for individuals, even those with decent credit scores, to get loans. Even if you have a great idea for a start-up business, great work experience in the same field, and sterling character, if your credit score is below 650, you simply will not be able to get a loan from a big bank. However, that does not mean you are totally out of options. You'll just have to get more creative in obtaining funding for your startup.
Getting Ready to Apply for Loans
If you have the ambition to someday be your own boss or run a small business, you need to be sure that your own house is in order before you do anything else. If your business is new without any established credit, most likely you'll need to personally guarantee loans, meaning your own personal credit will be considered. The first thing you need to do is find out where you stand personally with the three big credit reporting bureaus, Experian, TransUnion, and Equifax. Once you know your credit score, you can set about repairing any negative credit information that may be incorrect or out of date.
When applying for business credit, you'll need to set up a business identity. You don't need any credit in order to incorporate or set up an LLC. You also don't need good credit in order to establish a Tax Identification Number for your business; or setting up a P.O. Box for your business address. If you have a listing in ChexSystems from a bounced check or involuntarily closed bank account, you may have a tough time opening a business bank account.
If I Have Bad Credit, What Are My Options?
One avenue that's still open for business owners with poor credit histories is a home equity loan. If you have a decent amount of equity built up, you can use your home for collateral. That can be risky, however, as you are mixing personal and business accounts, which could lead to the piercing of the corporate veil, if you have incorporated. You are also risking your home. When starting up a new business, you really have no idea what your cash flow will look like, so it's probably a good idea to hold off on taking out a home equity loan.
Another option is going to your local credit union. If you're a member, a credit union will be somewhat less stringent in evaluating your credit-worthiness for personal or business loans. They may look at a combination of your personal credit score, your business credit score, and other factors, like a killer business plan, in considering whether to grant you a loan.
You may also apply for a government-guaranteed small business loan, which considers many other things besides a business owner's credit.
I've Set Up My Business. Now What?
After you've gotten your tax ID number, separate address, bank account, etc. you can begin building up a credit score for your business. This will help you to qualify for loans and credit lines from any vendors or other businesses that you work with. You need to be aware of the growing number of companies that follow and evaluate business credit scores. Be aware that your business credit score is linked, not to your personal Social Security number, but to the tax ID you've established for business purposes.
Equifax has established a Small Business Financial Exchange, which provides business credit reports for the banks that have signed up for this service. The SBFE tracks information such as how you're handling your lines of credit, how you're dealing with your business credit cards, installment loans, even loans you make to business colleagues or family members and friends. Equifax is not the only company that provides such data, however. There's also D&B's Paydex Score, which enables vendors and affiliated businesses to assess your business's ability to meet its financial obligations. It specifically tracks your payments to vendors, noting any that have been late or delinquent. It is especially important that you are on time when you make payments to large vendors, as they will be more likely to transmit that information to Paydex.
Once you have established your business, it's incumbent on you to make all payments promptly so that you can establish a good credit score for your enterprise. If you're someone who hasn't handled your personal finances very responsibly in the past, setting up a new business identity is like getting a second chance to achieve success. You don't often get second chances in life or business, so it's very important to stay on top of your obligations and maintain good relationships with vendors, suppliers, lenders, utility companies, your landlord and any friends or family members who have lent you money to get your business up and running. If you've got a great idea for a business, don't blow it by making the same mistakes that you've made in managing your personal finances.