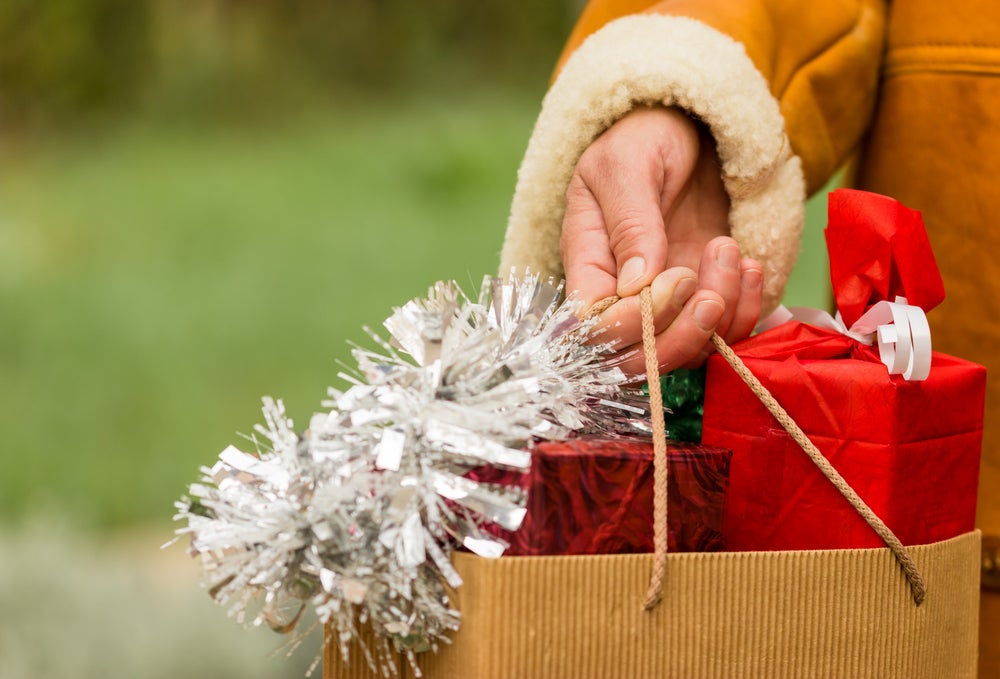 Bringing up the winter holiday season before Halloween often elicits groans from people, who frankly don't want to stress about holiday shopping and preparation so soon. However, with some simple holiday planning and enough time, you can save up enough money for your Christmas or Hanukkah shopping without breaking a sweat. This way, you'll have enough holiday cash and won't need to rack up major credit card balances.
Step 1: Tally Your Expenses
First, make a list of all your expenses. This should include anyone you're buying gifts for (and a gift budget for every person). If you're planning to travel, or throwing your own holiday party, include a budget for these expenses as well. Add up everything, and you have your holiday budget.
Step 2: Plan Your Saving Schedule
Now that you have a dollar amount, you can plan your saving schedule. First, come up with your deadline — i.e., when you need to have the full amount of funds. Then, figure out how much you need to contribute from your paycheck to save that full amount by the time you need it. To do this, just divide the total amount you want to save by the amount of paychecks you'll earn between now and your deadline.
This step is also the time for readjustments. You may find that it's unrealistic to save the amount you'd need from each paycheck to make your budget — and so you may need to go back and find where you can trim expenses.
Step 3: Begin Saving and Shopping
Once you've established a schedule, you can begin to save money each paycheck. You should put these funds aside in an account that you don't normally use so that you don't accidentally spend it on everyday uses.
Also, it's important to note that you won't need to wait for the full amount to start shopping — as long as you continue to replenish your savings, and don't go over budget, you can spend from your holiday fund as you go. Just make sure to keep track of what you have and what you're spending.
Step 4: Relax
That's all there is to it — and the earlier you start, the less you have to save from each paycheck to reach your goal. By the time the holiday season rolls around, and everyone else is scrambling to get things done, you'll be sitting back and relaxing.
Learn how it works