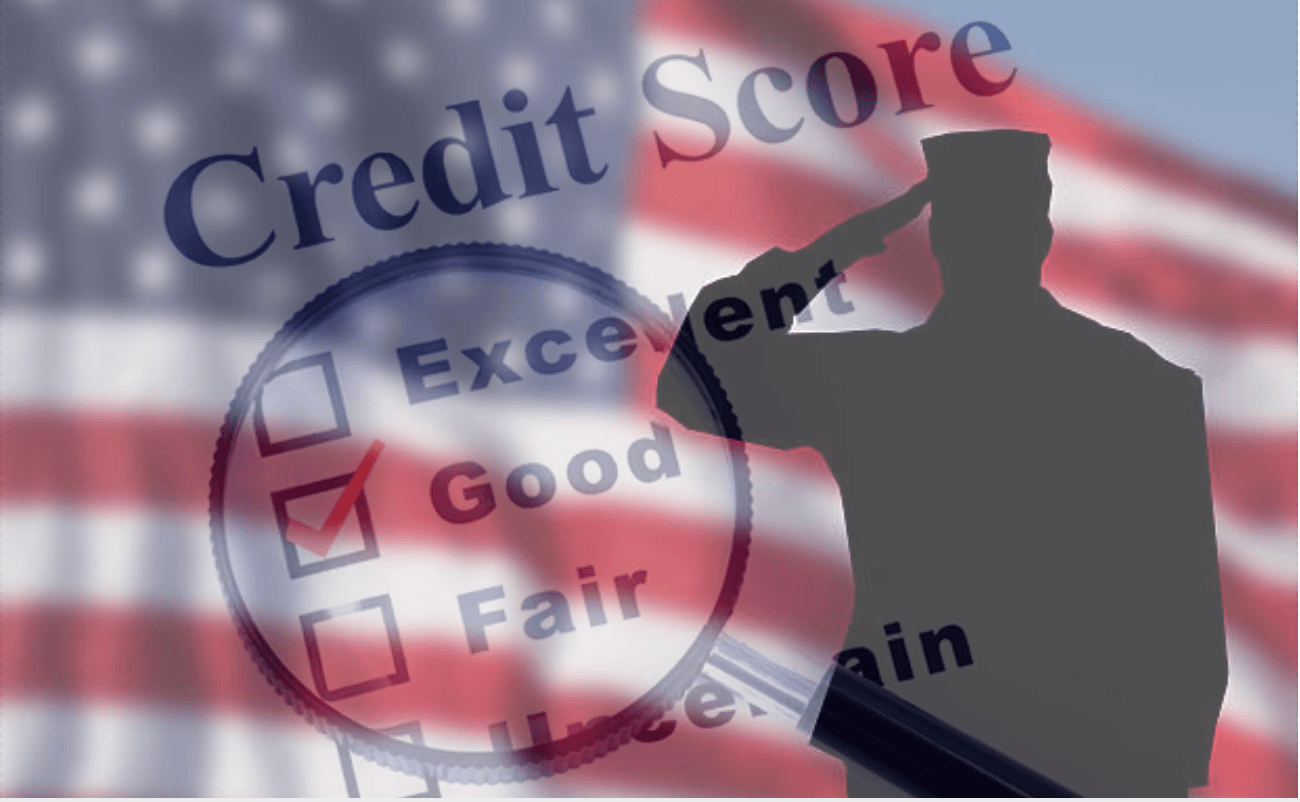 Guest article by Alayna Pehrson – Digital Marketing Strategist at BestCompany.com
Joining the military affects more than just your job status. Transitioning into a military position can change where you live, your overall financial lifestyle, your family circumstances, as well as what duty you perform. Financially, joining the armed forces can be an easy or difficult transition depending on a person's situation and financial standing.
What credit and finances means to the military
The military and credit often go hand-in-hand when you enlist for a military occupation. Credit and financial eligibility checks may occur depending on which branch of the military you choose to enlist to. Although not every branch of the military may hold your credit and financial standing to a certain level of expectation, there are quite a few branches that will.
Branches like the Air Force and Coast Guard have definite regulations when it comes to finances as they will not accept applicants who have a monthly debt-to-income ratio of 40 percent or more. The Navy is concerned about the total amount of debt an applicant is in and if their debt is excessive, then they can be denied enlistment. The Marines and Army usually only check financial statuses if the applicant requires a dependency waiver approval.
When it comes to credit, those with poor credit reports and scores can still obtain opportunities in the military, however, bad credit can limit what jobs you get within the military. Poor credit can also affect your ability to get certain military benefits like VA loans which can lower your chances of purchasing things like a home. Overall, the military looks for financial stability and responsibility as it looks for people who are reliable/responsible in all aspects of their lives.
How your credit can be affected
Although going into the military doesn't immediately affect your credit, there are longer-term effects that can take place. Some things that may improve your credit after military enlistment include:
Steady income level: This can benefit your credit utilization ratio, help you make on-time payments, and stay out of future debt
Extra allowances: These allowances designed for paying high monthly expenses such as food and housing.
Responsibility: The military environment/lifestyle encourages those in the military to not only be physically responsible but also financially responsible.
A few aspects that can negatively affect your credit while you're in the military include:
Frequent moving: Military officials and their families are required to move more often which can add a strain to finances, which leads many people to rely more heavily on their credit cards.
Failing to budget: Since military servicemen and women receive an enlistment bonus and other military benefits, they tend to over-spend and fail to create a solid budget. This can force them into financially tight spaces that make them turn in late payments and gain debt.
Not checking your credit report: It is important for not only civilians, but also military officials to check their credit report on a regular basis. Those who fail to check their reports will not see if there is incorrect charges and cannot keep proper track of their credit habits.
High identity theft risk: According to Experian, those who are active in the military are two times more at risk of becoming identity theft victims because of how frequently their service ID numbers are being used.
Preparing for the military lifestyle
There are a few ways people can financially prepare themselves for a military lifestyle. Before applying for enlistment, make sure your credit score is either on a decent or good level. This way, you don't have to worry about credit checks and jobs you may be excluded from if you have poor credit. One way to get good credit is to hire the services of a professional credit repair company. By using professional credit repair services, you can get your credit in shape without putting in much effort or stress on your end.
Other ways to prepare for military life include: making sure you know how to create and stick to a budget plan, knowing when and how to start an emergency fund, building a habit of checking your credit report, and developing a plan to prevent identity theft whether that be hiring an identity theft company/service or monitoring your information through your own means. There are many free financial resources for veterans and active military members that often offer education and counseling programs as well.
Carry on the conversation on our social media platforms. Like and follow us on Facebook and leave us a tweet on Twitter.
Learn how it works