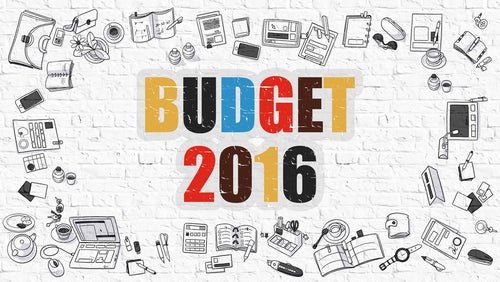 Stressed out? If so, stress could be affecting your overall health. The negative effects of stress are well documented – headaches, stomach aches, elevated blood pressure and insomnia, to name a few. Stress can also exacerbate existing unrelated health conditions, like diabetes. The vast majority of doctor visits are for stress-related ailments.
Furthermore, stress can cause a cascade of negative secondary behaviors: poor eating, alcohol excess, and so on, adding a whole new layer of stressors. When a person with financial stress skips medical treatment due to the cost, the health condition can worsen. Stress can cause conflict in relationships, and arguments about money are a top predictor of divorce. High stress can lead to loneliness, isolation and depression.
It's no mystery that stress relief is critical for our emotional and psychological well-being as well as for our physical health.
Stress and money
Chances are good that finances are a big contributor to your woes. A 2015 American Psychological Association report shows that money and finances are the top stressor for most Americans, affecting 72 percent of us at least some of the time (followed by work, family responsibilities and health concerns). One quarter of American adults report feeling stressed about money most or all of the time.
The amount of stress you feel over money is likely to vary depending on who you are.
Parents and younger adults are most affected (77 percent of parents, 75 percent of millennials and 76 percent of Gen Xers say that money is a somewhat or very significant source of stress)
Millennials report higher levels of financial stress than other groups and are more likely to report that stress has a strong or very strong impact on their physical and mental health
Women are more likely than men to experience financial stress
Lower income households report higher overall stress levels. A separate survey by NPR and the Harvard School of public health showed that 70 percent of highly stressed people on the lowest rungs of the income ladder say money problems are a major contributing factor.
Relieving stress
What do we do to relieve stress? Some do nothing. One in five Americans "never engage in an activity to help relieve or manage stress." Others employ passive stress relief techniques – listening to music, exercising, meditating. But although these activities can alleviate physical symptoms of stress and help us to focus attention on the problems at hand, they do little to address the actual stressors.
Some of the most effective responses to stress are active coping strategies – strategies that directly address the causes of stress. So while exercise is an active strategy to reduce the stress that comes from being out of shape, it does little to combat financial stress other than help produce a calm response to it.
The one thing you can do to improve your finances and health: make a budget
When it comes to financial stress, creating a budget is an active stress relief technique.
To someone who has never created or lived by a budget in the past, making one now can feel like a chore. Most of us spend money several times a day; tracking every penny seems like complicated overkill. A budget, however, doesn't have to carry negative connotations. It is, in fact, the first step to financial freedom.
Within the first few weeks, you'll know where your money goes. Making financial changes is extremely difficult without first knowing what you're dealing with.
A budget provides a reality check. You might not realize the amount of money you spend on the things you buy.
A budget helps you identify opportunities for change. We don't all share the same beliefs about what constitutes wasteful spending, but you'll know it when you see it. Making a budget isn't about punishing yourself for the way you spend money. It's about having the freedom to make different spending choices.
How to make a budget
Making a budget is a simple, three-step task.
Start with support
Get your significant other on board with your plan to master your spending plan. If you don't have a partner, recruit a family member or friend for the journey. If you choose someone who already has a budget, you can lean on that person for guidance. If you choose someone who does not, you'll be doing that person a favor by inviting him/her to join you on the path to financial freedom.
The importance of emotional support should not be underestimated. In the APA report, only half as many of those with support reported an increase in stress levels over the past year. People who have emotional support from others have lower levels of stress overall and better outcomes to coping strategies.
Track your spending for about one month
If you regularly use a debit card instead of cash, you can simply review your transactions by logging into your bank account online. If you use cash, you'll need to carry a small notebook in order to jot down every purchase. If you use multiple credit and debit cards, consider consolidating spending to one card for the month. In any case, keep detailed records.
Add up your numbers
At the end of the month, add up all of the expenses in general categories. Here's an example:
Housing – rent, mortgage, property taxes
Debt – auto loan, credit cards, student loan
Insurance – home, renter's, auto, life
After-tax investments – retirement, emergency fund
Food – in the home
Food – outside the home
Transportation – fuel, public transportation, parking, auto maintenance
Healthcare – health/dental insurance, copays, prescriptions
Utilities – gas, electric, water, Internet, landline, cell phone
Childcare
Entertainment – restaurants, movies, nights out, Netflix
Personal – clothing, hair salon, nail salon, hygiene products
Travel
Charity
Alcohol
Tobacco
Miscellaneous – gym membership, subscriptions, etc.
Of course, your categories will be whatever makes the best sense for you. Some categories may require more than one month to accurately gauge, but you should have a pretty good handle on your expenditures within three months.
You now have a budget.
The power of a budget
Many people spend their money until it's gone, without ever having a really clear idea of where it all went, but perhaps a notion that there never seems to be enough. Very few of us have as much money as we want. That means we must make choices. You can spend your money here or you can spend your money there. We cannot make great choices about how to spend our money without a firm grasp on where it goes.
The simple act of tracking your money gives you knowledge, and knowledge is power. With this knowledge, you'll be able to start the real work of reallocating your money to whatever expenditures are most important to you. Watching your own progress toward your financial priorities not only relieves stress, it also brings great joy. Take the first step.
Related Articles:
Best Free Mobile Apps for Paying Bills and Staying on Budget
3 Reasons to Make a Budget, and 7 Step-by-Step Tips
Make "Teach Your Kids to Save Day" A Year-Long Habit
Learn how it works