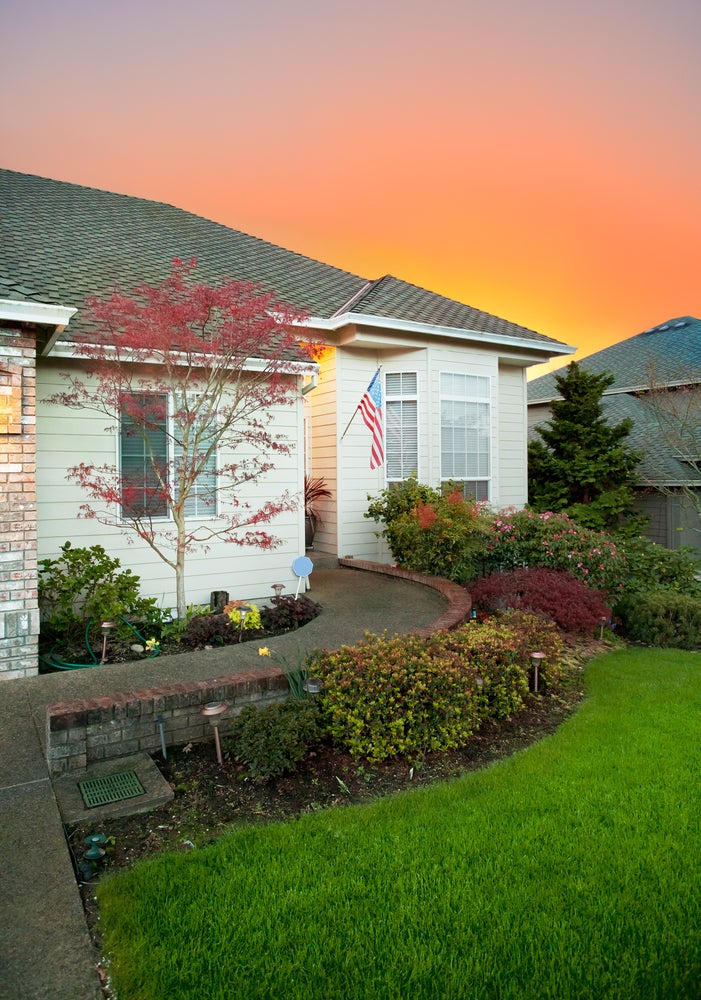 The housing market is improving according to the National Association of Home Builders. High demand coupled with low mortgage rates spells "buying" for many families. If you are among them, planning for a down-payment is high on the priority list. Review the following fast saving methods. They will help you find the right path.
1. Create a buying budget
The housing crash of 2007 was the worst in U.S. history, motivating mortgage lenders to reinstate 20 percent down-payments as a standard buying requirement. Unfortunately, these restrictions forced many buyers out of the market. Last year, regulators announced a plan to ease lending rules in an effort to stimulate the economy. While you may not need 20 percent down, it's still important to establish a buying budget. This strategy will help you determine how—and where—to apply your savings. When it comes to affordability, basic buying math looks like this:
(Your gross income) x 3= House Price (Example: $50,000 x3=$150,000 House Price)
So, you can afford to buy a $150,000 home. That means you'll need to save $15,000 (10 percent down), $22,500 (15 percent down), or $30,000 (20 percent down), right? Wrong. Although your down-payment calculations are correct, the price of buying a home doesn't end there. You'll also foot the bill for:
Home inspection
Fees
Property taxes
Homeowner association dues. Review your new neighborhood's policies on homeowner dues. Many require their members to prepay for the full year.
Utility hookups. Gas, water, electricity, cable, etc. You'll need these services in a new home, and most require a non-refundable hookup fee.
Homeowner's insurance
Private Mortgage Insurance (PMI). If you aren't supplying a 20 percent down-payment, your lender requires you to pay PMI
Loan origination fees
Attorney fees
The sum of these factors can amount to several thousand dollars. Talk to your real estate broker about specifics and plan for these expenses early.
2. Research your options
In addition to saving for a down-payment, don't forget to take advantage of local and federal housing programs, which may reduce your need for a large down-payment. These include:
U.S. Department of Veterans Affairs. The VA offers special interest rates and financing offers to qualified service members. Contact them to review your options.
Federal Housing Administration (FHA). FHA loans are backed back the U.S. government and offer reduced down-payment, interest rate and closing costs options to borrowers who qualify. Click here to learn more.
The Department of Housing and Urban Development (HUD) has counselors available to talk about income-sensitive down-payment requirements, state and national programs, and your desired location, e.g., developing communities. Contact them to discuss your options.
3. Cut spending
The average budget carries some flexibility, and now is the time to use it. Maximize savings by:
Downgrading your needs. Whether it's an expensive apartment or overpriced car, you may be spending too much on life's essentials. For example, suppose you're paying $400 a month to lease a BMW 3 Series. Why not trade in your luxury car for something more affordable, e.g., a Toyota for $225 a month? A change like this could save a minimum of $2,000 a year. Similarly, downgrading from a two to one-bedroom apartment could save you a sizable amount in rental costs. Set aside your high-priced preferences and keep your eye on the down-payment prize.

Lowering interest rates. If your credit has recently improved, you may qualify for lower rates on credit card interest, car insurance and even health insurance coverage. Contact your providers and ask them to review your contracts. What you learn could save you thousands this year.

Reigning in entertainment. Saving requires sacrifice, a difficult change for many. The average American household spends 11.7 percent of their income on entertainment and dining out. If you earn $50,000 per year, that's nearly $6,000 in unnecessary spending. Scour the neighborhood for free ways to fill your hours in favor of a larger down-payment.
4. Consider a part-time gig
Supplementing your income with a part-time job is an effective way to save for a down-payment—and fast. Suppose you earn $55,000 as a department store manager. You have the skills to execute projects and run a successful business. Luckily, the Internet is filled with work-from-home options that offer part-time hours and competitive wages. Visit FlexJobs.com, HireMyMom.com and our money-making list for immediate opportunities.
5. Redistribute your assets
If you're an aggressive saver, working toward a down-payment should be easy. That said, it might be worth it to redistribute your assets—temporarily—in order to suit your housing goals. Consider directing funds from:
Retirement savings. First things first: we aren't suggesting early withdrawal, just a break from long-term savings. For example, suppose you stash 20 percent of your monthly income into a 401(k) via direct deposit. Are you willing to use 10 percent of those savings for a down-payment this year? If so, consider setting up an interest-bearing CD or savings account for housing and changing your direct deposit preferences.
IRA withdrawals. First-time homebuyers qualify for penalty-free IRA withdrawals up to $10,000 (taxes still apply). Talk to your financial planner about your options.
The bottom line: Saving for a home requires strategy and perseverance, but it's possible with the right tools. Aim for clean credit and aggressive savings as you begin the journey. The result will help you secure an affordable mortgage with favorable terms.
Learn how you can start repairing your credit here, and move closer to your goals. You can also carry on the conversation on our social media platforms. Like and follow us on Facebook and leave us a tweet on Twitter.
Learn how it works