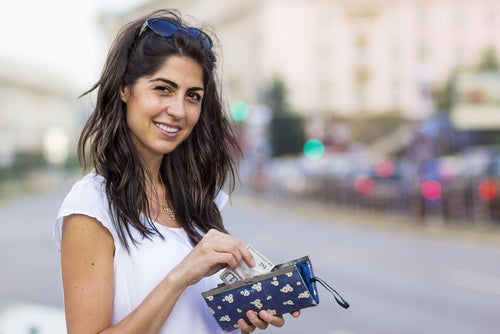 The U.S. is filled with diversity, but one thing is clear: as a group, we're not saving enough. According to a 2014 Bankrate.com survey, more than a quarter of Americans have no emergency savings. Why is this trend common? Is it due to the recession, or are there personal reasons at work? Ask yourself if you are guilty of the habits below. Learning to change will affect your savings for the better.
So, why is your savings account empty?
You don't budget. A financial plan is the first step to healthy savings. The problem? You haven't begun walking yet. Living budget-free may seem like fun, but it won't sustain your lifestyle in the long-term. Consider the following example:
Mary is a 24 year-old court clerk. While she earns a decent wage, her constant, seemingly harmless spending is adding up quick. She spends her money in $10-$15 increments, never tracking bank statements or credit card balances. When her friends ask her to join them for an all-inclusive beach vacation, she agrees and pays for the trip with her Visa card. When she returns home, she receives a call informing her that her credit is maxed out. To make matters worse, she has overdrawn her checking account, resulting in a $50 penalty fee and higher interest rate. Mary has no money, cannot afford to make a minimum credit card payment and must borrow from her parents until next week's pay day.

Mary's world crumbled quickly thanks to poor choices, all of which were avoidable. While Mary may not be a chronic over-spender, her small infractions resulted in large consequences. Why place yourself in similar circumstances? Create a budget to protect yourself against credit danger and track your spending accordingly. Change is easier with a written plan.
You don't worry about the future. Retirement, what's that? You live day-to-day, which is great unless you plan to live past tomorrow. No one looks forward to old age, but it's going to happen, and few Americans are ready for the change when it occurs. Consider your future comfort and your family's security down the road. Talk to a financial planner about your options. Time is a valuable assets; use it as soon as possible.
You have no goals. None in writing, anyway. Do you want to get a better education? Buy a house? Get married? Have children? Retire at a comfortable age? All of these milestones have one thing in common: the need for cash. Without it, you'll struggle to make ends meet and fall short of complete satisfaction. Why sell yourself short? Saving as little as $5 a day could yield hundreds of thousands when invested properly. Think of the things you could achieve with a hefty bank account in tow. Summon your strength and find the motivation to change.
All your accounts are accessible. All your cash is readily accessible, making it easy to dip into checking to pay for lunch and savings to pay for a late movie. Don't allow convenience to deprive you of safety. Consider opening a savings account and forgoing debit and checking options. This strategy will prevent you from touching much-needed funds.
You don't understand credit. Sure, you have a few credit cards, but you don't understand the finer points of credit usage or management. Consider the differences two brothers encounter:
Paul wants to build a positive credit score and focus on savings. He does some research and applies for a card with no annual fee and significant benefits (frequent flyer miles). He uses the card for specific purchases like groceries, utilities and entertainment expenses. He pays off the entire balance at the end of each month. After a year, Paul's credit score has risen by 15 points, and he has earned a free trip to Florida with his frequent flyer miles.

Paul's brother, Michael, needs a new credit card as well, though not for the same reasons. Michael's spending habits don't align with his income, and he wants a credit card to help him make purchases he can't afford right away. He finds a lender that accepts applicants with poor credit. His interest rate is high and he must pay a $99 annual fee. Michael uses his card to fund entertainment expenses, weekend trips and any items he happens to want. He carries a balance and only pays the minimum at the end of each month. After a year, Michael has accrued $7,500 in credit card debt and can no longer afford to make minimum payments. His credit utilization ratio is 72 percent, causing his score to drop several points.
It's clear how motivation can affect credit usage. While Paul uses credit to his benefit, Michael is quickly overwhelmed with debt. Take a lesson from their differences and choose credit education. The result will help you avoid serious consequences.