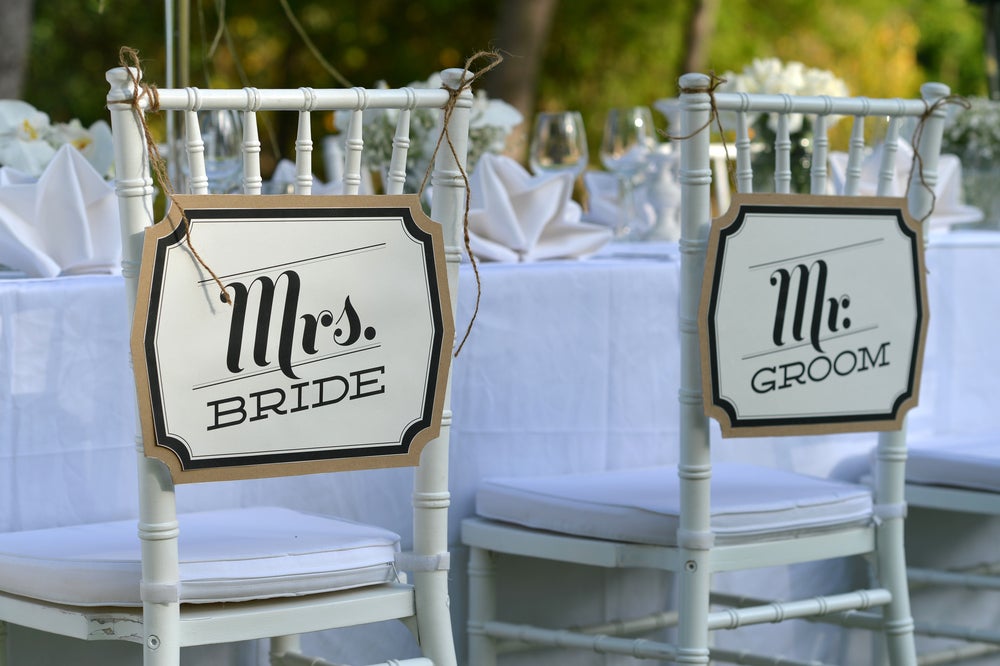 Summer is wedding season for nearly half of all couples planning a wedding. If you've recently tied the knot or you're planning to wed soon, congratulations! Enjoy this happy and exciting time. But don't let romance blind you to the practical, dollars and cents aspects of a permanent, legalized partnership. Money is a top source of stress but you can head off the lion's share by avoiding these common newlywed financial mistakes.
1.     Avoiding money talks
Financial styles vary widely, and the extent to which couples combine finances differs. That's fine. What's not negotiable is to talk openly and regularly about finances. Have the first big money talk before you get married. (If you're already married, do it now.) Find out your partner's history and relationship with money. Talk about debt. Talk about financial goals. Schedule time every month or two to review finances, goals and progress.
2.     Not in touch with household finances
Money management in a marriage is a partnership. Even if one of you is the primary earner, the other needs to understand the financial picture. Both partners should know what accounts exist and where to find the information. If one spouse dies or the couple splits, confusion about resources, investments and bills make a tough situation even harder to bear.
3.     Keeping financial secrets
Secrets are unhealthy in a marriage. Financial secrets are inevitably revealed, anyway. Hidden debt or a history of poor payment habits, for example, will peek out from the closet when it comes time to apply for an auto or home loan together. At the very least, meeting goals will be difficult or impossible if both of you don't know your true, economic reality. If a money topic is a point of contention, get over it. Put it out in the open. A disagreement is preferable to a secret. Talking is the first step to finding common ground.
4.     Approaching debt separately
Debt is an entry on a ledger. It should not be viewed as a private source of shame or embarrassment. Despite any discomfort, put all debt on the table and, as a couple, rank each item in order of preference for payoff. The most costly debt must come first, no matter who owns it. Approaching debt together is also a reminder to keep new debt in check.
5.     Approaching budgeting separately
Don't go into a marriage expecting to keep finances neatly divided. That's appropriate for roommates, not spouses. The most financially healthy couples approach everyday spending as a team. Therefore, a budget is indispensible. Budgeting is not punitive by definition. It is simply knowing how much money is coming in and where it goes. A budget is a spending plan that allows you to direct assets toward your highest priorities. You can still spend money on discretionary purchases, but a budget predetermines the amount each month.
The same team-based philosophy works for other entries on the financial ledger, like saving and investments. Couples with a thorough understanding of the allocation in their retirement accounts, for example, can maximize contributions to get the best options. Couples who don't understand the ins and outs of 401(k) investments can visit a financial advisor together to learn.
6.     Procrastinating paperwork
Anyone who has experienced the unexpected loss of a partner can tell you that the grief and recovery process is exponentially more difficult when the proper paperwork is not in place. Confusion and frustration set in when the survivor confronts locked accounts and unknown passwords. Cost and liability mount when previously unknown creditors knock on the door for payment of debts the survivor didn't know about. Uncle Sam takes more than his share in probate and estate taxes on assets owned separately, and in the absence of a will. Some surviving spouses are devastated to discover that the beneficiary on an insurance policy is the former spouse because the forms were never updated. The potential consequences of lackadaisical estate planning are without bounds. Tragedy can happen at any time. Be prepared. Here's a free resource to get you started.
7.     Neglecting credit
Even if one spouse plans to not work, both must maintain healthy credit. In an intact marriage, couples join financial forces to reach goals. In the event of a divorce, you may need to pay a cash settlement, and you'll certainly have to reestablish life as a single person. Healthy credit doesn't materialize overnight, so don't let it slip away.