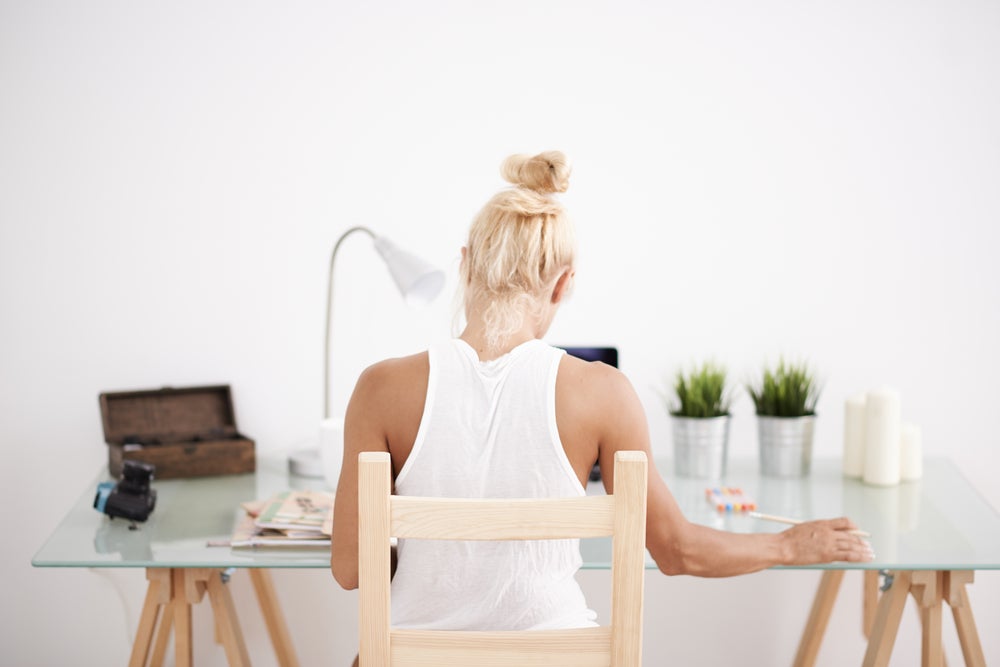 We all have a relationship, good or bad, with the IRS. Paying taxes and filing returns is something American adults, with few exceptions, must live with. Like any financial product, your tax bill can directly and indirectly affect your credit.
When it comes to preparing a return, of course you should find every deduction to which you are entitled. That goes almost without saying. Finding more deductions, however, is all about boosting your bottom line, not your credit score. If you are thinking about your score, look at the big picture. A few simple strategies will protect your personal credit standing.
1. Separate business from personal
For anyone who owns a business or works as an independent contractor during part of the year, complete separation of business from personal finances is a must. At the very least, a clear division streamlines record-keeping. Separation also helps identify the right numbers to use on tax return. For example, credit card interest on qualifying business purchases is deductible. But if you use the same card for business and personal purchases and you carry a balance, it is very hard to figure out how much interest to deduct. Fudging the numbers will come back to blister you in an audit.
Tip: Use apps and software made for business record-keeping. Upload receipts at the time of purchase. Keep a mileage log in your vehicle and use it every time you drive your car for business purposes. If you use a business credit card, choose one that offers reporting tools. For bookkeeping and accounting, whether you use software or a simple ledger, track all money that goes in and out of the business.
2. Keep good records
The devil hides in the details. Weed vigorously. The IRS can audit your tax return for:
Three years for regular returns
Six years on returns where a substantial error is found
Forever if you omit certain assets or if the IRS can show fraud
Audits can be intimidating and stressful. Taxpayers with good records will have a much easier time defending their returns and getting safely through the process. The IRS will not take a taxpayer's word on a matter: receipts and paperwork must exist to substantiate all calculations.
Create an email folder for electronic receipts. It's easily sorted by date and vastly reduces the amount of paper and confusion in the file cabinet. Similarly, download statements electronically and file them on your computer.
Tip: Charitable giving adds up even when done on a small scale. ItsDeductible.com is a free website and iOS app from Intuit that allows you to itemize charitable donations made throughout the year. At the end of the year, print the list along with the deductible value the IRS allows. You'll still need to keep receipts from the recipient for all contributions. If noncash contributions for the year exceed $500, there is a special tax form to file. View other IRS guidelines on charitable giving here.
3. Work with a tax pro
Don't be afraid to invest in your financial well-being by hiring a competent tax professional. Tax pros include enrolled agents (EAs), certified public accountants (CPAs) and tax attorneys.
A good tax preparer can find deductions you have overlooked. They are immersed in tax law, have experience with IRS requirements, audits and collections and are familiar with taxes at a depth most taxpayers can't reach. They are not magicians; they work only with the numbers they are given. But they are often able to work with those numbers in a way you cannot. The IRS offers tips for selecting the right tax professional here.
Talk to your tax professional honestly about your financial life. She might be able to suggest deductions you qualify for but don't know about, like a home office deduction when you work at home for an employer. A wealth advisor can help shield assets from excessive taxation.
Tip: Anyone with an income below $60,000 can file their return electronically for free using software that walks the user though the process.
4. Pay your tax bill
It goes without saying that you must file a return and pay the tax owed. Unpaid taxes lead to costly debt and swift, adverse consequences.
Filing is mandatory. Tax evaders face criminal charges
Failure to file increases the penalty owed
The late filing penalty is typically 5 percent of the amount owed, up to 25 percent
Penalty for filing on time without payment is 0.5 to 1 percent of the amount owed
Interest on unpaid taxes is compounded daily
Unpaid taxes will eventually show up on your credit report as a collections account
The IRS can seize your assets, garnish your wages and withhold some government benefits when you owe money
If you owe more than you can afford to pay by April 15, remit what you can and set up a payment plan immediately with the IRS.
Tip: Prepare a draft of your tax return early. If you owe money, you may be able to reduce your liability by retroactively contributing to an individual retirement account or a health savings account. The account must have been set up before December 31, 2014, but if you haven't maxed out your contribution for 2014 you have until April 15th to do so.
The IRS offers a wealth of tax tips here.
Learn how it works