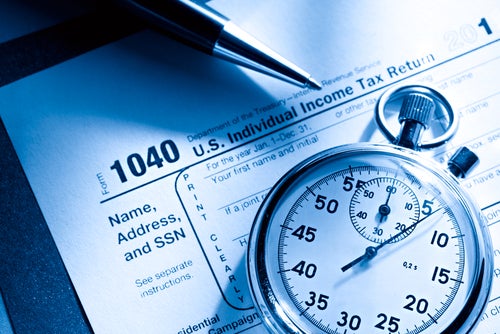 Tax season is around the corner and it's time to begin the filing process. While you're collecting W-2's, receipts and earnings statements, you may be wondering whether to hire an accountant or adopt a do-it-yourself approach. Securing the best refund can significantly aid your credit repair efforts, allowing you to reduce your debts, build savings and invest for the future. Consider the following factors as you find your way. The right decision could yield bigger results.
A few dos and don'ts of tax returns:

Do:
• Understand your options. Technology has afforded many options in the financial sphere. Programs like QuickBooks and TurboTax allow the layman to manage his finances and file his taxes without the help of a professional. Both programs cost about $220 together, the average price of accountant's fees. Select your route based on comfort level and economy.

• File the short and long form. Whether you choose an accountant or a computer program, it's important to file the short and long forms to calculate the difference in amounts. Standard deductions vs. itemized can produce different results, a factor that could add or remove money from your wallet. Take the time to choose the better option.

• Seek education. Seeking knowledge is the best way to secure your fair share. Do some research about the deductions you qualify for and other ways to minimize your tax burden. Use this knowledge to file solo or check the quality of your accountant's work.
Don't:
• Spend your return before filing. It's tempting to estimate your return and start spending the hypothetical cash. Think twice before taking this route. While you may be ready to make some positive changes, hasty spending could be damaging, especially if your calculations don't align with your hopes.

• Risk an audit. An audit can be stressful and overwhelming. There are many red flags that will trigger an investigation: spending beyond your means, failing to report income, mixing personal and business expenses, etc. Review your documents carefully to ensure that everything is in order and learn more about audit triggers.

• Overestimate your skills. If you're on the fence about whether to file alone, look closely at your skill set. How complicated are your finances? Are you dealing with a single income or do you have multiple sources, deductions and liabilities? Complicated returns require a higher level of expertise. When in doubt, stick with an expert.